Street style. Fashion week. Two things I'm inordinately fond of. At NYFW—which closed on Thursday with Marc Jacob's spectacular show—some of the most vibrant and spirited looks were to be found on the street.
As I grow older, the more I seek out style that celebrates the human spirit unreservedly. What better way to assert our creativity and individuality in these trying times than through the joyful use of fashion? This is my raison d'être when I'm getting dressed in the morning. Or at least it will be in four weeks time when I finish my God awful PhD.
Here are my favourite street style looks from the NYFW Spring 2018 shows—proof that exuberance is alive and well on the streets of the Big Apple.
1. Go big or go home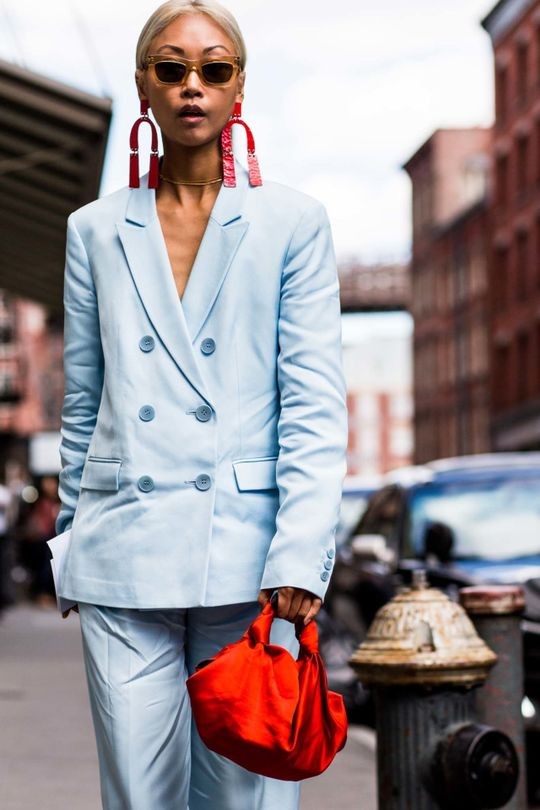 How great is the cut and hue of this cornflower blue suit? Boxy shoulders, retro shades, and cool-as-fuck shoulder-grazing earrings. Yesss.
2. Joyful prints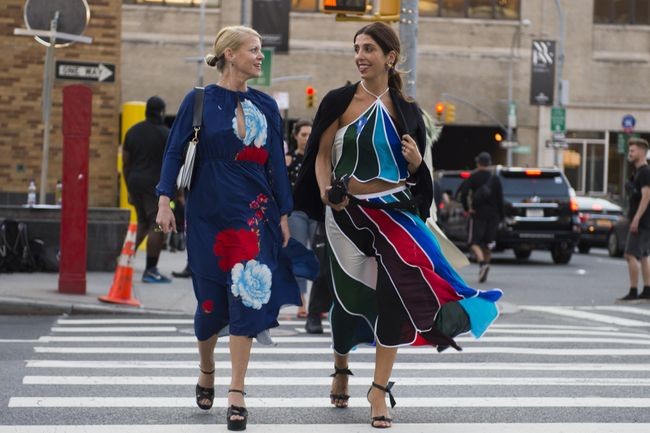 I adore irreverent prints, and even more so if they're splashed across a swishy dress or skirt set. Plus, street style is always edgier when captured on a zebra crossing.
3. Riotous colour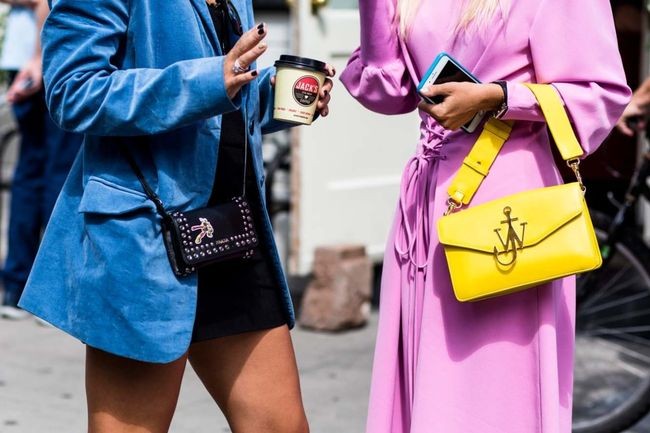 One of the key trends to emerge from NYFW was the ballsy use of colour. Citrus yellow, millennial pink, cobalt blue… Wear it loud and wear it proud.
4. Joyful excess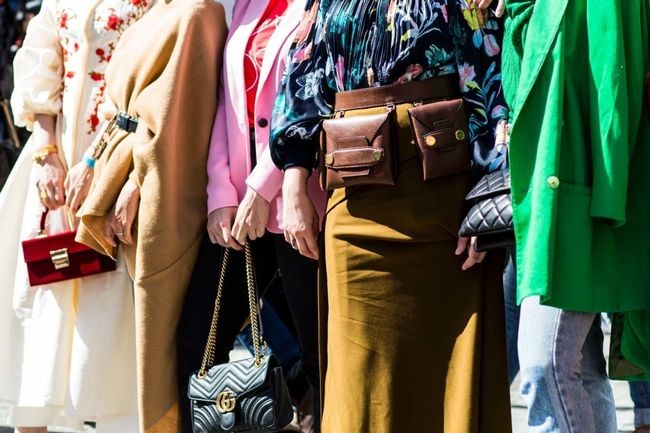 Fanny packs, embroidery, chaotic florals, exaggerated sleeves… If in doubt, tend towards excess. And have fun!
5. White-hot booties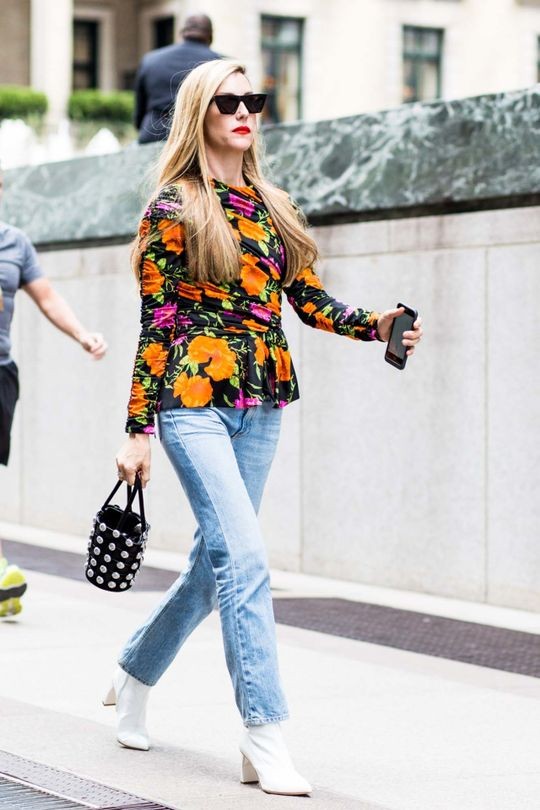 Spacey white shoes were everywhere at NYFW, especially in the form of pointed-toe ankle boots. Extra street cred for pairing with straight-leg jeans, a mini bucket bag and a ruched floral top.
6. Humour is the best medicine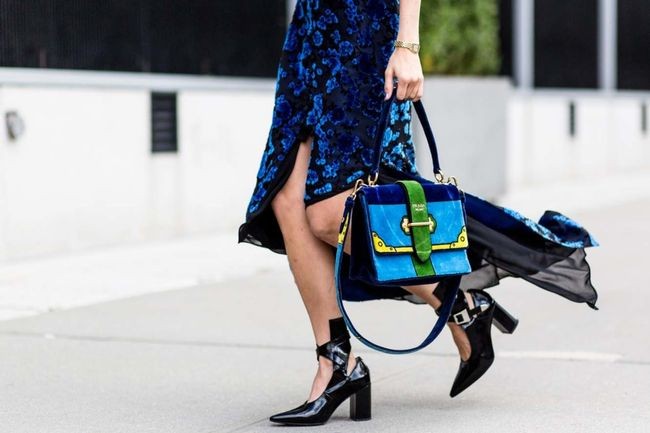 My favourite street style looks are those that shoot joy through me, that trigger an actual smile. This velvet Prada bag is downright witty. Bonus points for pairing with witchy-cool heels and a floaty floral skirt.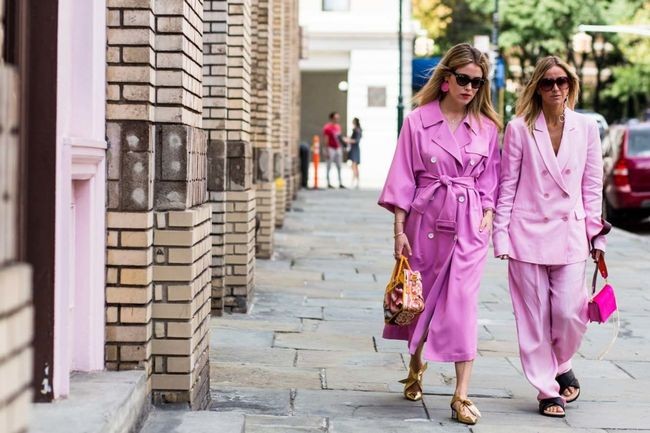 I saved the best for last. I LOVE this pic, especially the look on the left. Head-to-toe millennial pink—the colour of the year, as I've written about here—paired with quirky accessories and an insouciant attitude. This trench would look excellent in my wardrobe. And how cool are these pointy bow-tie gold shoes?
Well that was fun! I'm studying 24/7 atm, so an excuse to scroll through street style snaps from NYFW is greatly appreciated.
Any favourites? Any items you must immediately track down? Do let me know.
Next week, I'll be rounding up of the edgiest street style from London Fashion Week. Stay tuned. 🙂
xo
All images via Vogue.com