If you'd asked me a year ago what my least favourite colour was, I'd have said brown for sure. I worship style-wise at the altar of colour and pattern and fun, and I don't associate brown with any of these things.
I associate it with dirt.
But then along came the international Autumn/Winter 2017 shows, where shades of caramel, putty and chocolate were combined to wonderful effect. Mulberry, Michael Kors and Max Mara sent iterations of the brown tonal look down the runway—and darn it if I didn't feel a swell of emotion in my breast.
My eureka moment?
A tousled blonde model flouncing down the Max Mara runway wearing chocolate velvet pants, a ribbed brown turtleneck and an ankle-length caramel fleece coat. The effect was retro and fierce. Brown never looked so good.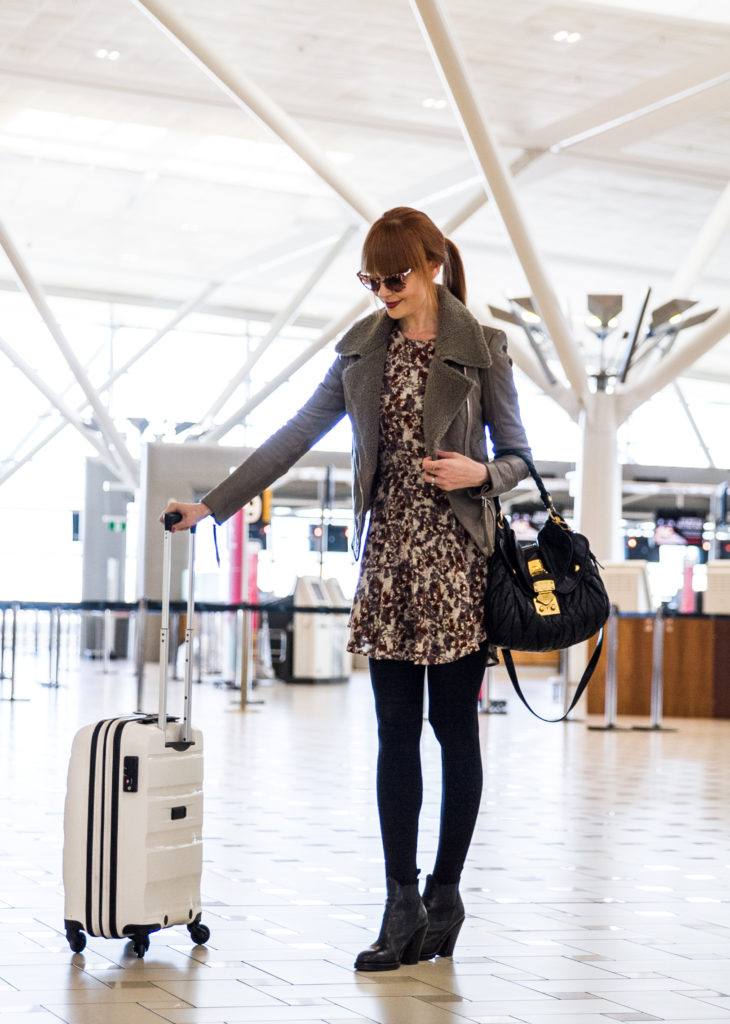 So I decided to test out the brown tonal look IRL in order to pass my findings on to you, dear reader. I admit I was suspicious. Would the combo sap me of energy—leave me feeling listless? Or would it offer up a promising new colour palette, a world of vintage-inspired goodness I'd closed myself off to for no reason?
The latter, I'm thrilled to report!
Here's how to nail the brown tonal look:
Experiment with texture
Have you ever dined at a Japanese restaurant and been silenced by the interplay of textures in an otherwise simple dish? As with cuisine, combining multiple textures in an outfit can elevate a look from ho-hum to sublime in an instant. Have a flick through the style pages: fashion editors are pros at this.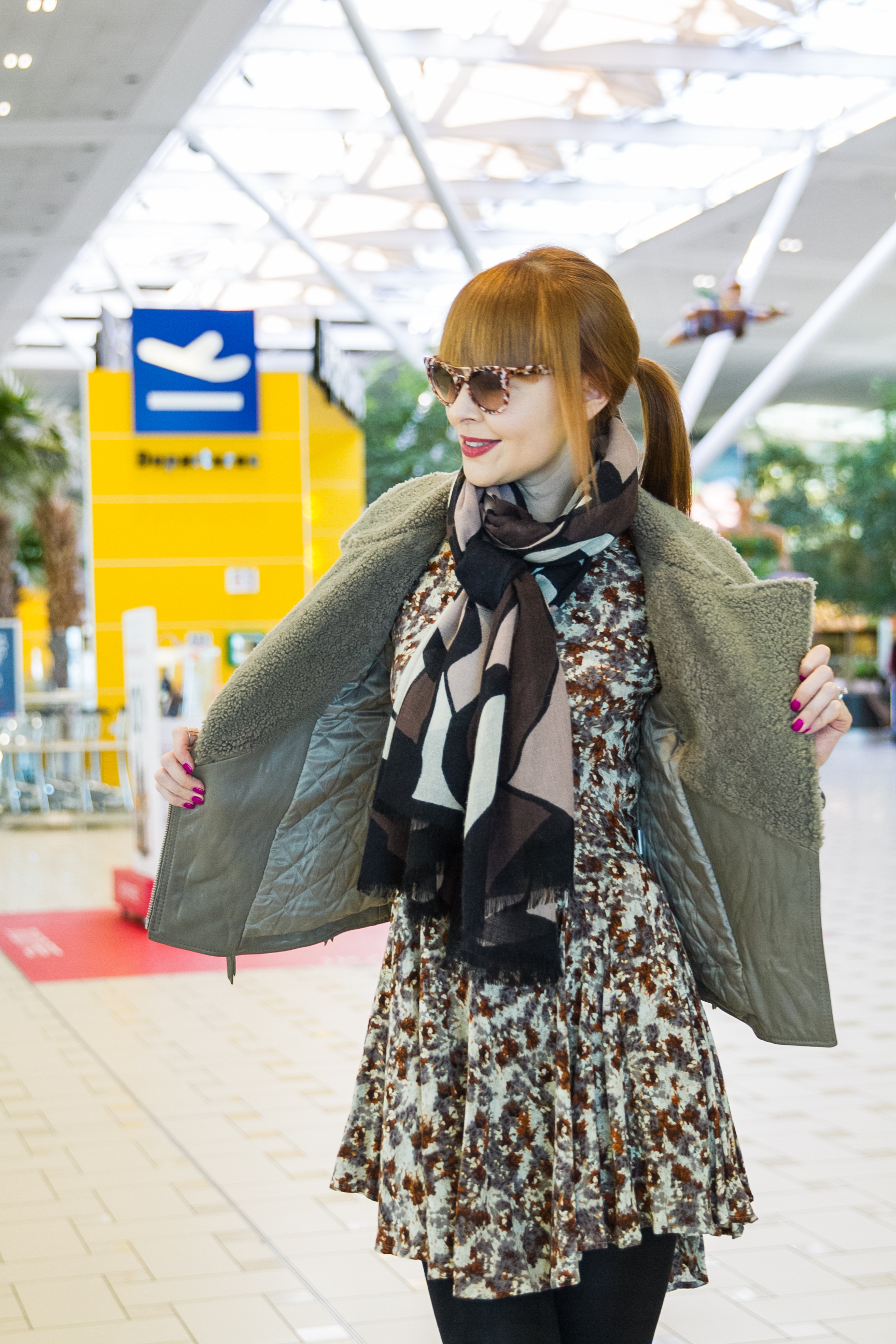 When it comes to trialling the brown tonal look, consider texture your ally. In this outfit I've combined a silky printed dress with a fine cashmere scarf and a buttery leather and shearling jacket. Adds interest, doesn't it?
Pair it back with neutrals
Notice how I've paired this look with black tights and a pale grey jacket? You don't need to adopt the brown tonal look head-to-toe in order to be on trend. In fact, unless your personal style is extremely self-assured, I'd advise against it. Start with a key piece, such as this H&M dress, and build a look around it.
This is a good guiding principle for incorporating other trends such as leopard print or brights.
Start small. Rome wasn't built in a day.
Have fun!
Remember, fashion isn't rocket science. It's an opportunity for joyful self-expression, a chance to play puppet master in the dress-up-box of life.
You may be surprised to hear this, but up until a year ago I didn't approach getting dressed in the morning with much joy at all. Gradually I realised, though, that personal style is an intrinsic part of one's creative life. They are two sides of the same coin.
With this simple shift in my state of mind, dressing has become a pleasure.
I also care far less what others think of me. What's the worst that can happen: my outfit's a bit kooky or I'm overdressed for a pool party? Not exactly a catastrophe.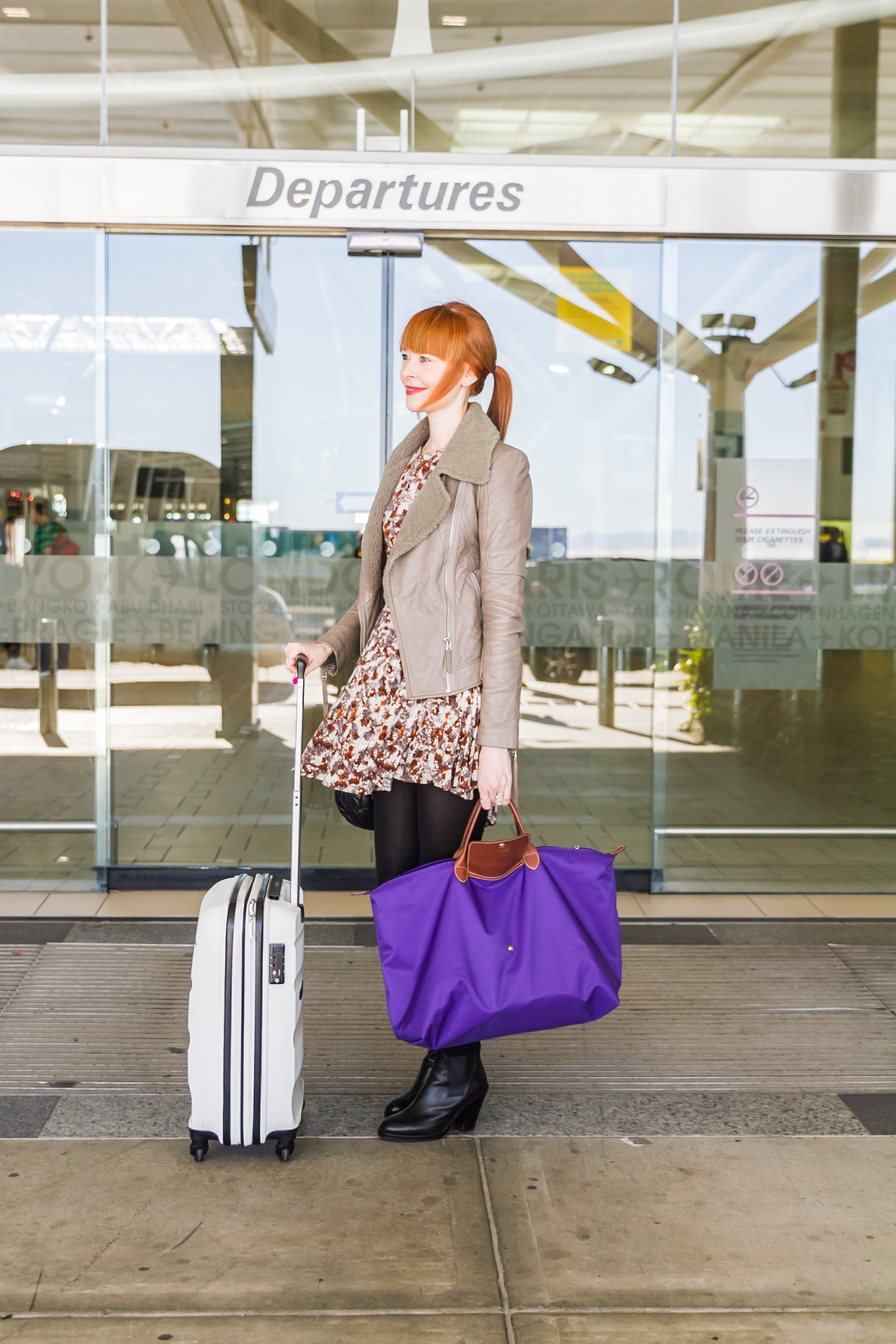 Parting wisdom? Go forth and prosper, friends! If I wasn't so brutally hungover after the Dior gala at the NGV last night, I just might join you. 🙂
xo
PHOTOGRAPHY – Sharleen Christie
DRESS – H&M
JACKET – Husk
SCARF – DVF
SUNGLASSES – Prada
BOOTS – Acne
HANDBAG – Miu Miu
CABIN BAG – American Tourister
TOTE – Longchamp