Bali Bliss: it's not a state of mind so much as a state of being. After your fourth massage and sunset session in as many days, your skin is glowing, your eyes are luminous, and the breath's dropping so deep into your belly it's as if you've discovered an entirely new source of air. You're smiling at perfect strangers, a genuine smile bubbling up from some unfamiliar place inside you…
Welcome to Part 2 of my guide to the best drinking and dining in Seminyak!
Two weeks have passed since Part 1 of my Bali travel series went live, a non-glamorous fortnight of job hunting – oh yes, and being hospitalised with crippling asthma. The sort of fortnight that makes you clasp your holiday memories tightly for fear they might dissolve into the ether of banal reality.
Which is why writing posts like this one is such a joy. Suddenly I'm Seminyak-side again, swanning around in Mum's Oscar de la Renta earrings that I may be forced to relieve her of permanently…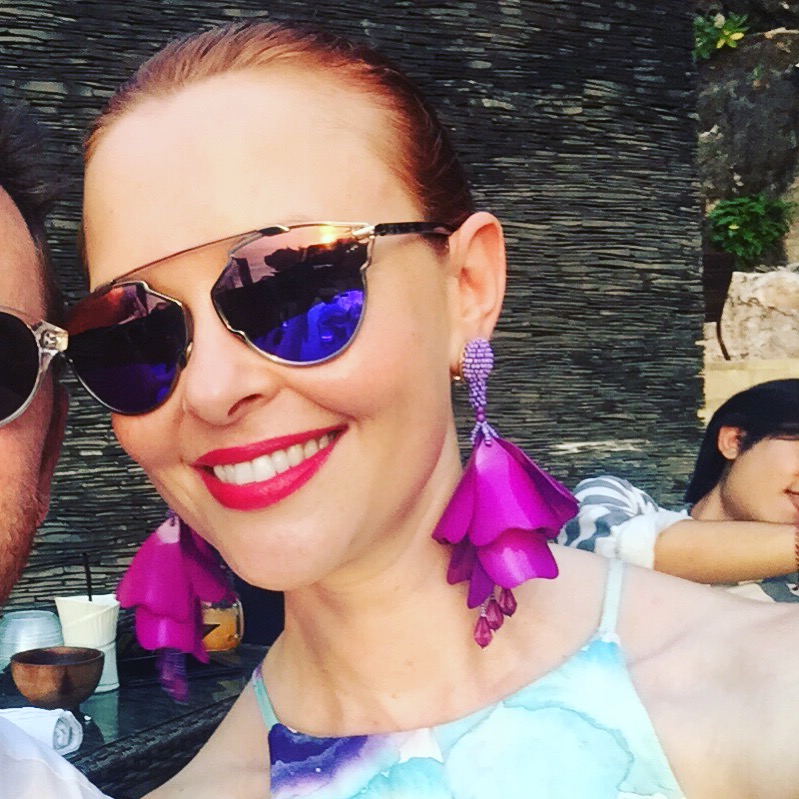 Here's my top places to seek sustenance on your second day in Seminyak.
EAT:
Sisterfields
It's a zillion degrees outside, you've been traipsing up and down Jl. Kayu Aya in search of the perfect Batik robe, and you'd sell your grandmother if it meant getting your hands on a quality iced coffee in the next 3 minutes.
Thankfully Sisterfields is just around the corner, a slice of Melbourne café culture in the heart of Seminyak. The brilliant coffee is by Expat roasters, who have a hole-in-the-wall shop next door. It's strong, balanced – and if you so desire, icy cold. Their double shot iced latte is so refreshing it sends chills zinging through your insides.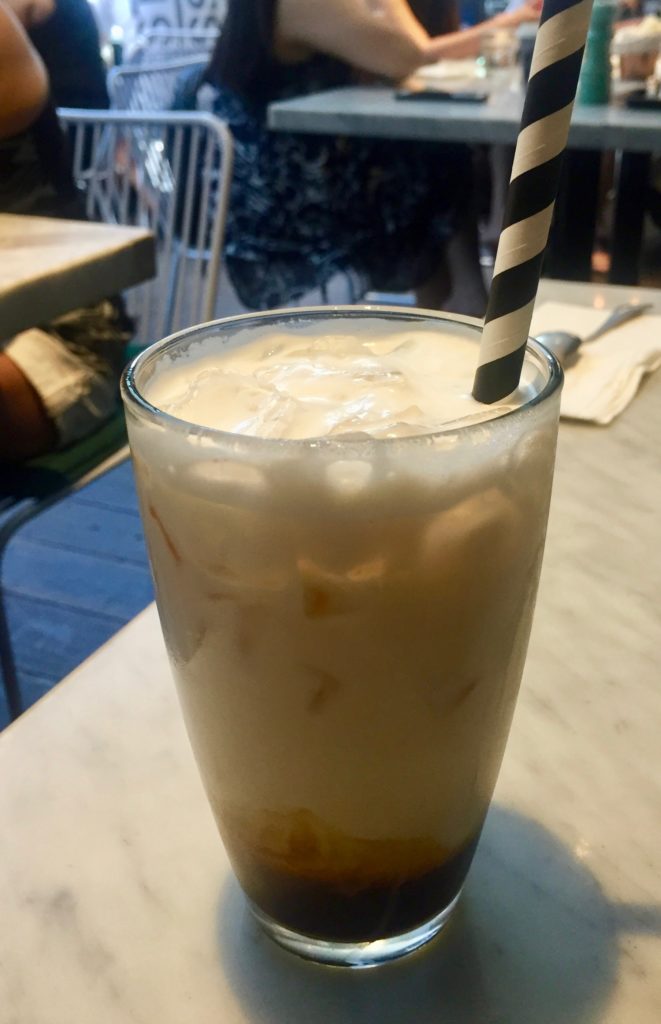 Plus, there's powerful air-con both inside and in the enclosed courtyard, the service is switched-on and friendly, and most of the menu items are made on-site from scratch.
If you're hungry, I recommend the acai bowl – a combo of blended frozen berries, banana and almond milk topped with a crunchy goji berry granita and strewn with picturesque shoots and leaves. It's an uplifting and delicious breakfast, and undeniably Instagrammable.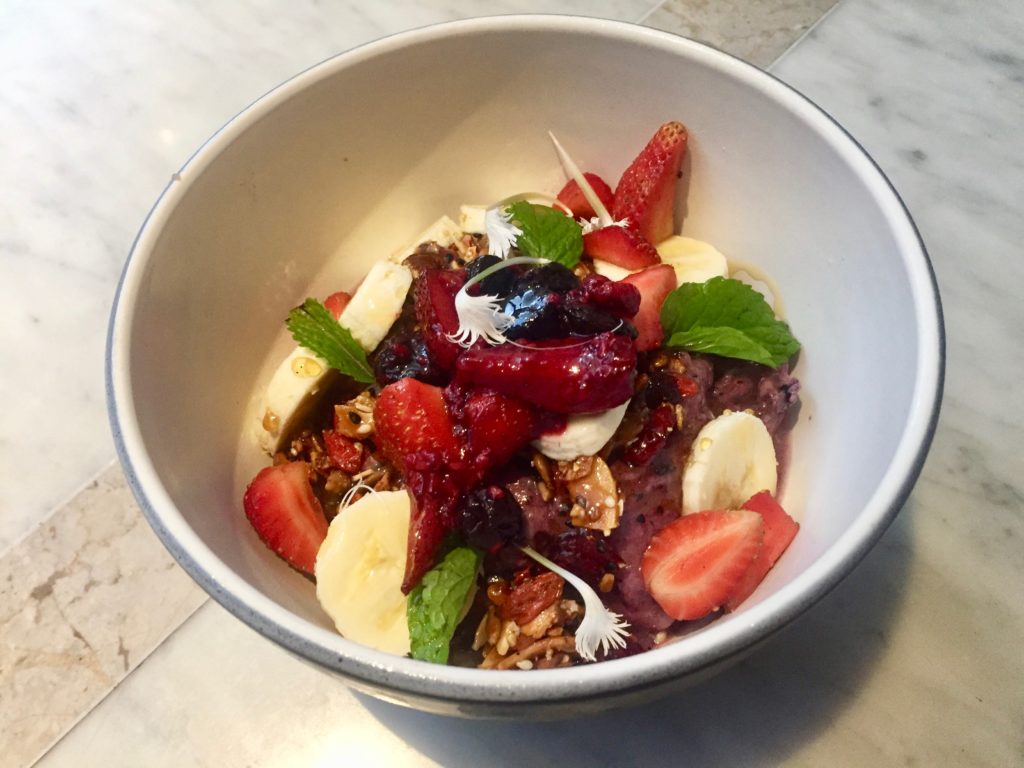 Of course, all this excellence comes at a cost – expect to pay almost what you would in Australia. But then, what price happiness?
Da Maria
Newcomer Italian restaurant Da Maria is the brainchild of Sydney restaurateur Maurice Terzini, the legend behind Icebergs in Bondi. The lofty space has a stunning blue and white colour scheme designed to evoke an Osteria in Capri, and a buoyant vibe that makes you want to kick your sandals off and launch onto the table (but more on that in a moment).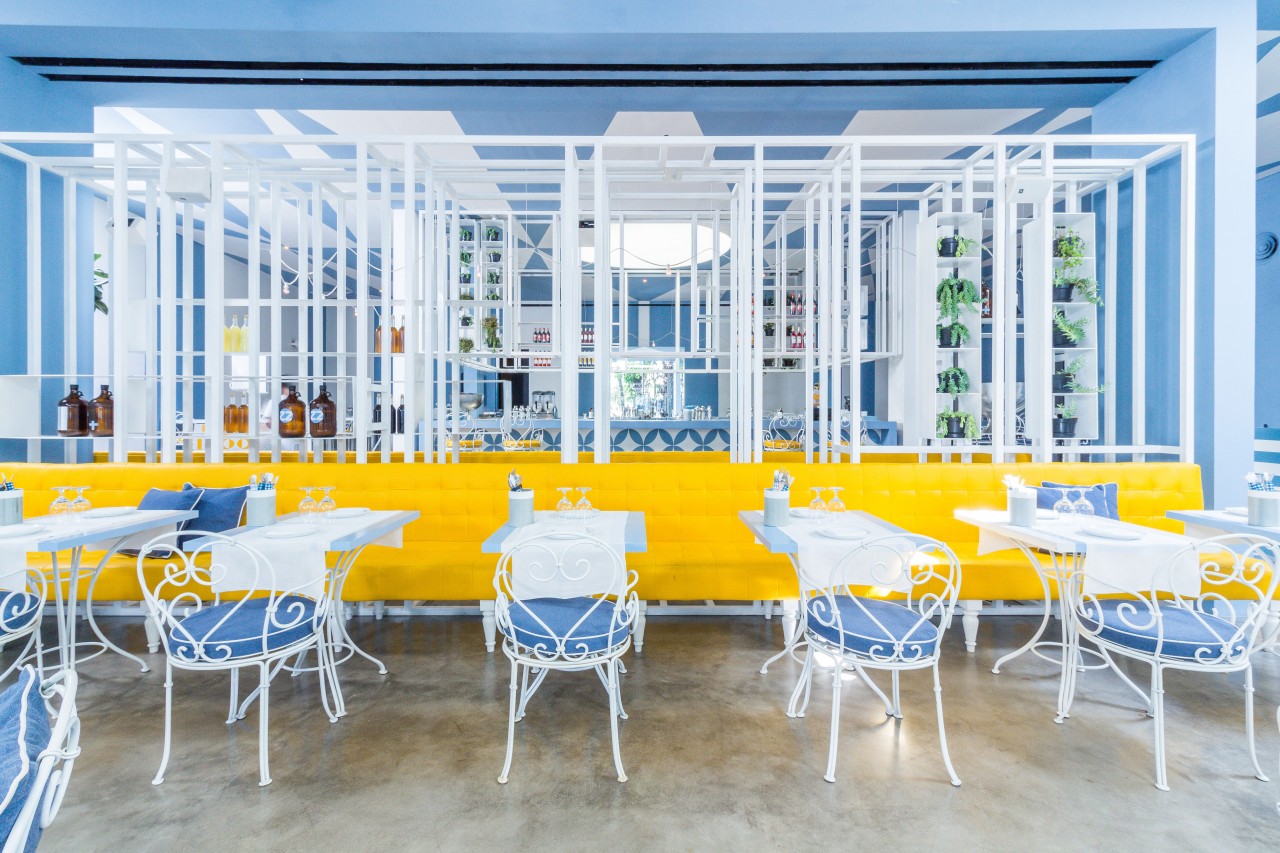 On the night we visited K was still recovering from Bali Belly (avoid salads, people, they're often washed in tap water!), so we dined at the mortifying hour of 6 p.m. We shared some tasty starters, and I had an especially fine Aperol Spritz – a welcome relief after the zillion fruit-based cocktails that clog bar menus in Seminyak.
But what has seared itself on my memory is the world-class pizza.
Good God, that base. The dough is fermented for 24 hours Neapolitan-style before being cooked in local lava ovens. The result? A chewy, charred thing that nails the perfect balance of elasticity and crispiness. The yummy toppings are secondary.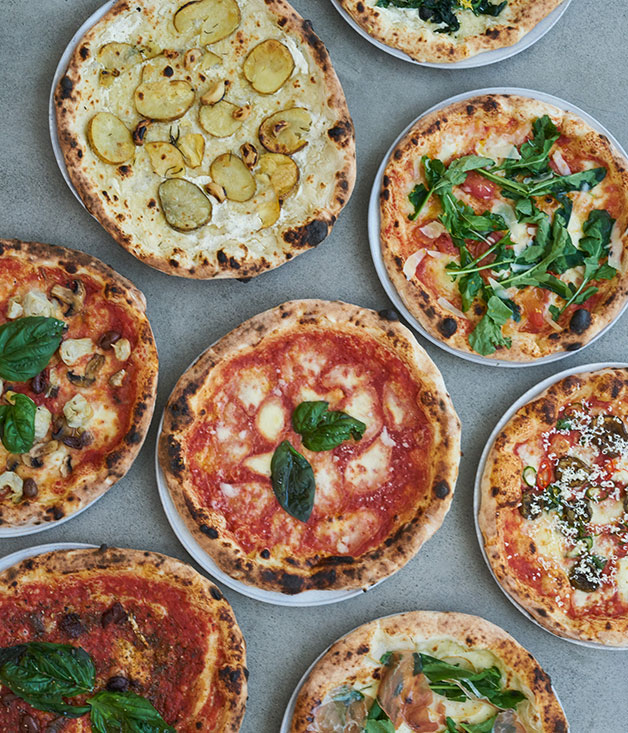 Dine around 8.30 p.m. and you might just end up ditching your shoes and shimmying on the table: from 10 p.m. every night the place transforms into a party palace, with pizzas whizzing from the oven and resident DJs.
Send me a pic – I'll be jealous.
Sarong
Seeking a memorable night out in Seminyak with your lover? Look no further: Sarong wins the romance award hands-down. Beautifully lit indoors and out, with two open-air pavilions and an intimate garden glowing with lanterns and candles, the restaurant is atmospheric yet relaxed.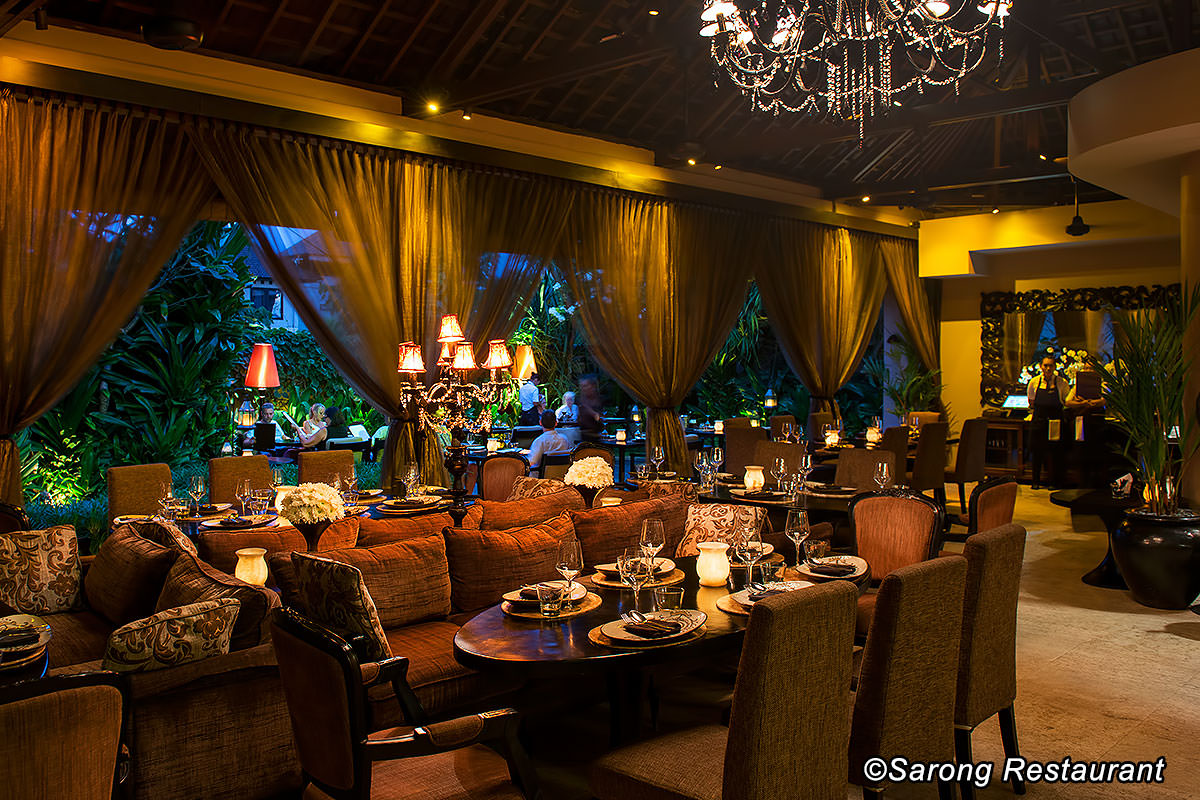 And the food's delicious. The cuisine is Southeast Asian fusion, covering everything from Indonesian to Indian to Thai. We started with the tuna betel leaf – revelatory little parcels containing lemongrass and green tomato and a hit of spice – and the dangerously good truffled naan bread. I'm not a bread person, but I simply couldn't stop eating it. I almost had to sit on my hands.
For main I ordered the lovely wood-roasted Balinese-style Barramundi. The fish was moist and perfectly cooked, and the herbal sauce moreish and not too spicy. K – quite uncharacteristically – went for the salmon, a light choice with watermelon, beans and cucumber.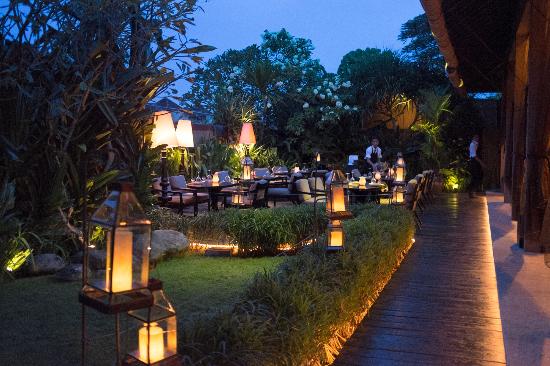 Attempting to drink wine in Bali is an expensive and demoralising experience, a result of exorbitant government taxes on imported bottles and a Balinese 'wine industry' of such poor quality it should frankly be shut down. So I was delighted to spy an affordable New Zealand pinot noir on the wine list which was available by the glass. Happy days.
DRINK:
Rock Bar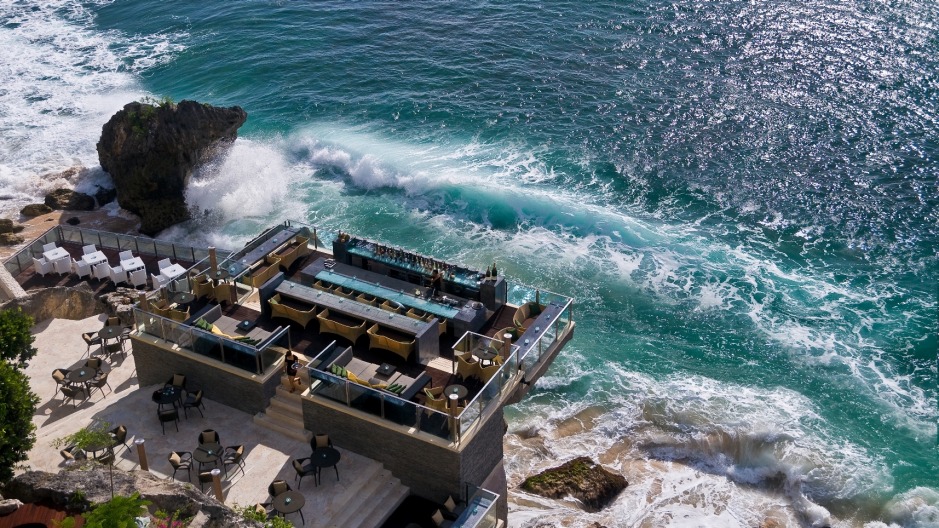 Have you lived – I mean, really lived – if you haven't visited Bali's iconic Rock Bar?
I admit: Rock Bar isn't actually in Seminyak – it's an hour's taxi ride away in Jimbaran (don't stress, a 10-minute metered taxi ride costs around $2). But trust me when I say that savouring sunset cocktails here is an essential part of your Balinese trip.
Built atop spectacular rock formations that require the descent down a thrilling cliff-side inclinator – and widely acknowledged as one of the best sunset venues in Indonesia – the only unpleasant thing about Rock Bar is securing a table. Arrive at 4 p.m. when the place opens to give yourself the best shot at the prime real estate.
And hallelujah, here's a Balinese venue where you can arrive in style! A floaty dress or kimono paired with killer sunnies will serve you well, though leave the heels at home – after traipsing my Jimmy Choo Lang sandals (below) across the country, I'm here to report that stilettos and Bali just don't mix.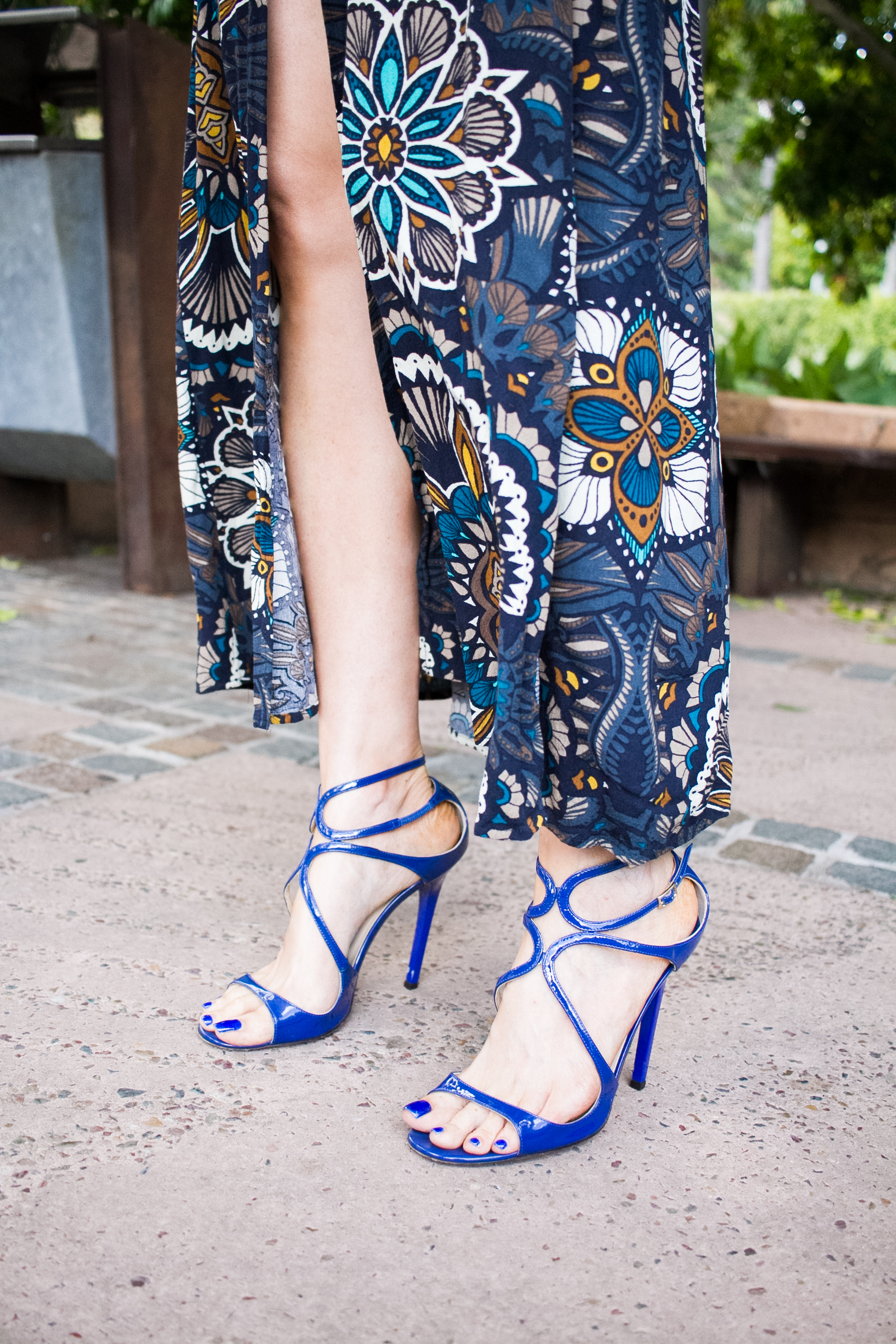 Now where were we? Oh yes: about to join that queue for the rousing inclinator. Before you know it you're on board, gliding silently down the cliff face in the company of a half dozen expectant strangers, each one hell-bent on capturing the moment for posterity – or at least tacking up a darn fine Instastory.
After hitting the deck, you're led through the sprawling bar to a dazzling sunset-view table. You take a seat, gazing out at the roaring ocean. An enormous wave crashes into the rocks below, sending spray fizzing up into the air. You could lose yourself in the thrill of it all…
But it's time to order a cocktail. What's this: a tarragon margarita? It's so unlikely you can't help but order it. The drink's a revelation – mellow and herbal and seductively strong.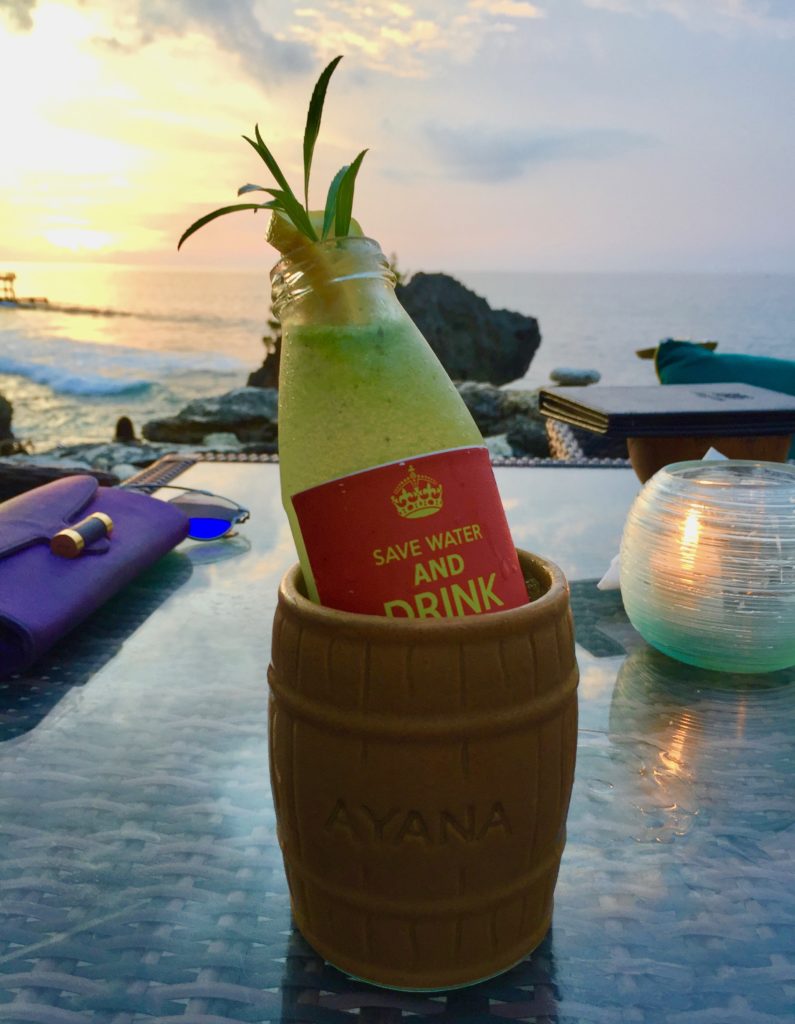 The sun begins to set; you lose yourself in the view. Reality has vanished. Which is exactly why you visited Bali in the first place.
Until next week, friends!
xo
Featured image via – theluxcafe.com