Call it what you will: op or thrift store shopping is a brilliant way to inject your wardrobe with gorgeous unique pieces at bargain prices. Op shopping lured me in as a teenager with its promise of affordable treasure, and that promise still thrills me to the core.
When it comes to putting an outfit together, pairing high street and designer items with op shop finds is one of my favourite style hacks.
Which is why I was thrilled when Vinnies Victoria approached me to collaborate!
This gorgeous tiered silk skirt I uncovered at the Northcote store for $10 – $10, people! – is one of my all-time greatest bargains. I styled it with a white shirt with ruffled sleeves from Zara, a raffia bag I bought in Bali and Natasha Schweitzer earrings for effortless weekend style – perfect for strolling through the markets or hitting up your favourite café for brunch.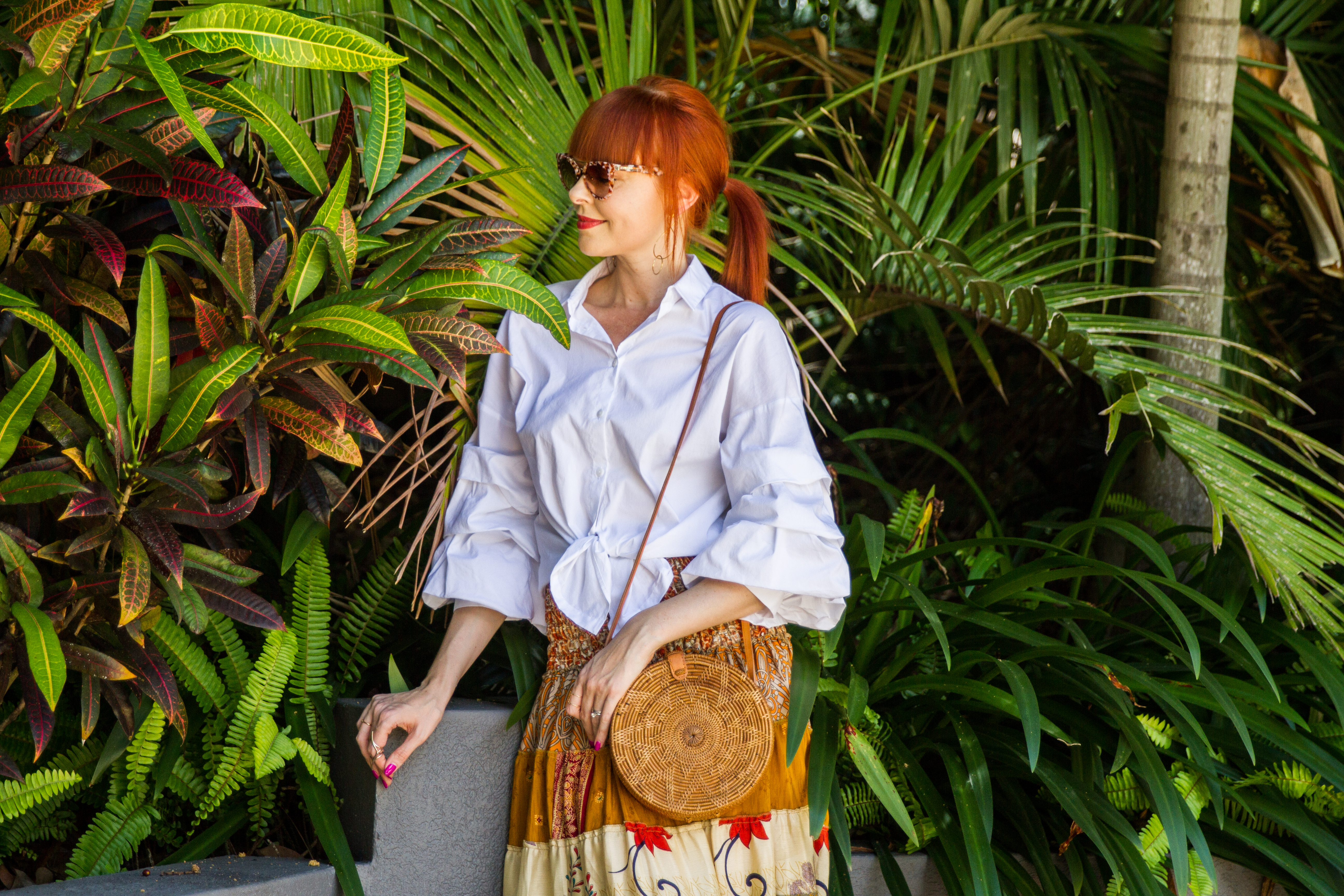 Of course, there are a few tricks to milking maximum wardrobe goodness from an op shopping spree. Here's my foolproof guide to striking gold on the thrift store trail:
1. Arrive with a tiny bag and a glut of energy
Had a huge night out and thought you might recover with a spot of op shopping? Think again: the thrift store is no place for a hangover. At least, not if you're hoping to strike untapped gold. I'd suggest you arrive fed and watered – eggs benedict and a double-shot flat white should provide stamina for the task ahead. And a prosaic point, but don't forget to empty your bladder before setting foot in the store! A successful op shop requires patience, which is difficult to sustain when you're busting for a wee.
While we're talking practicalities, fruitful thrift store shopping demands that you scour the racks with two hands, so a small cross-body bag is essential. Nothing more.
No umbrella, no water bottle, no surplus of organic oranges you picked up at the farmers' market…
If threatening clouds are swelling on the horizon, or if you're like me and require water on your person at all times, then – well, tough. With great bargains comes great sacrifice.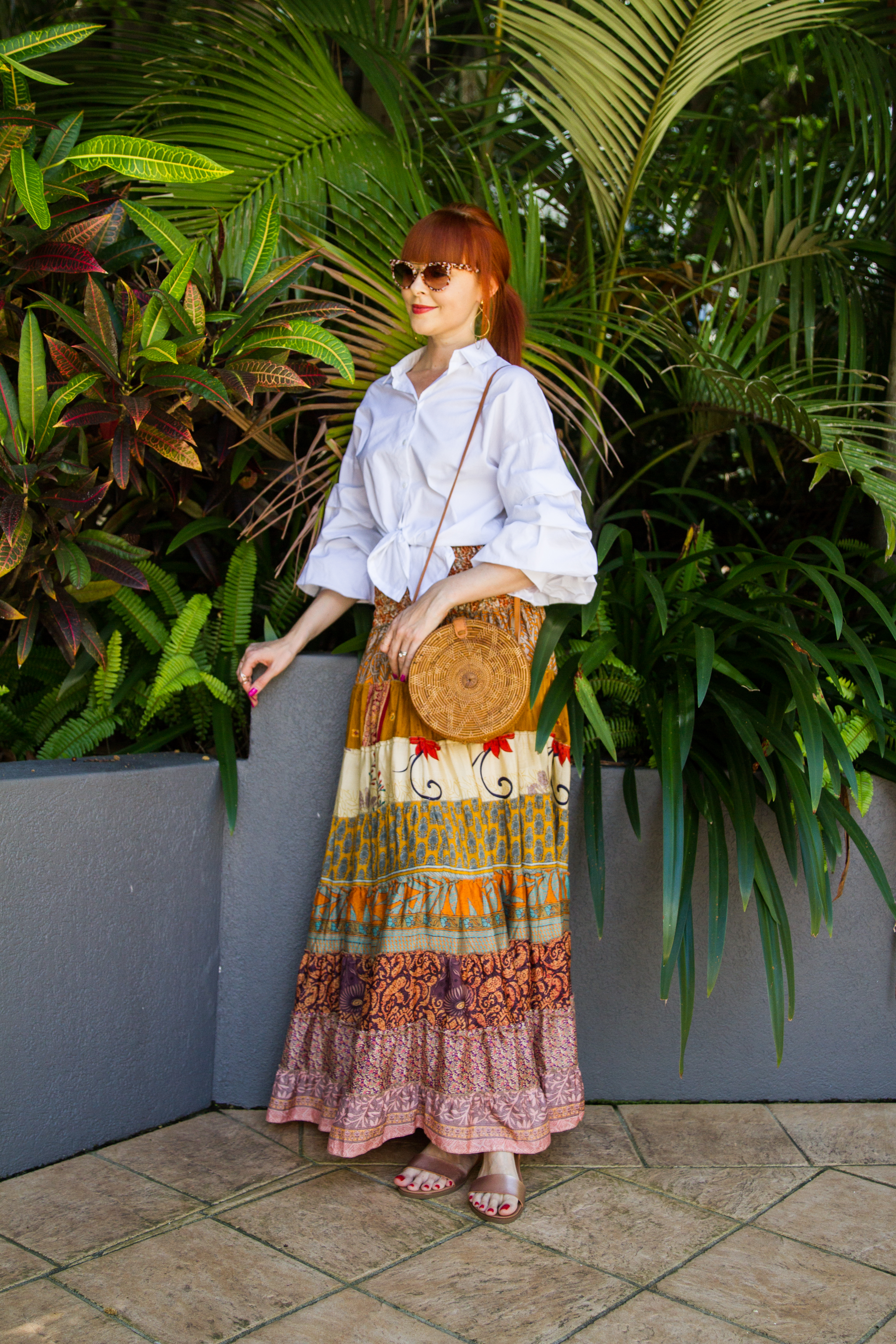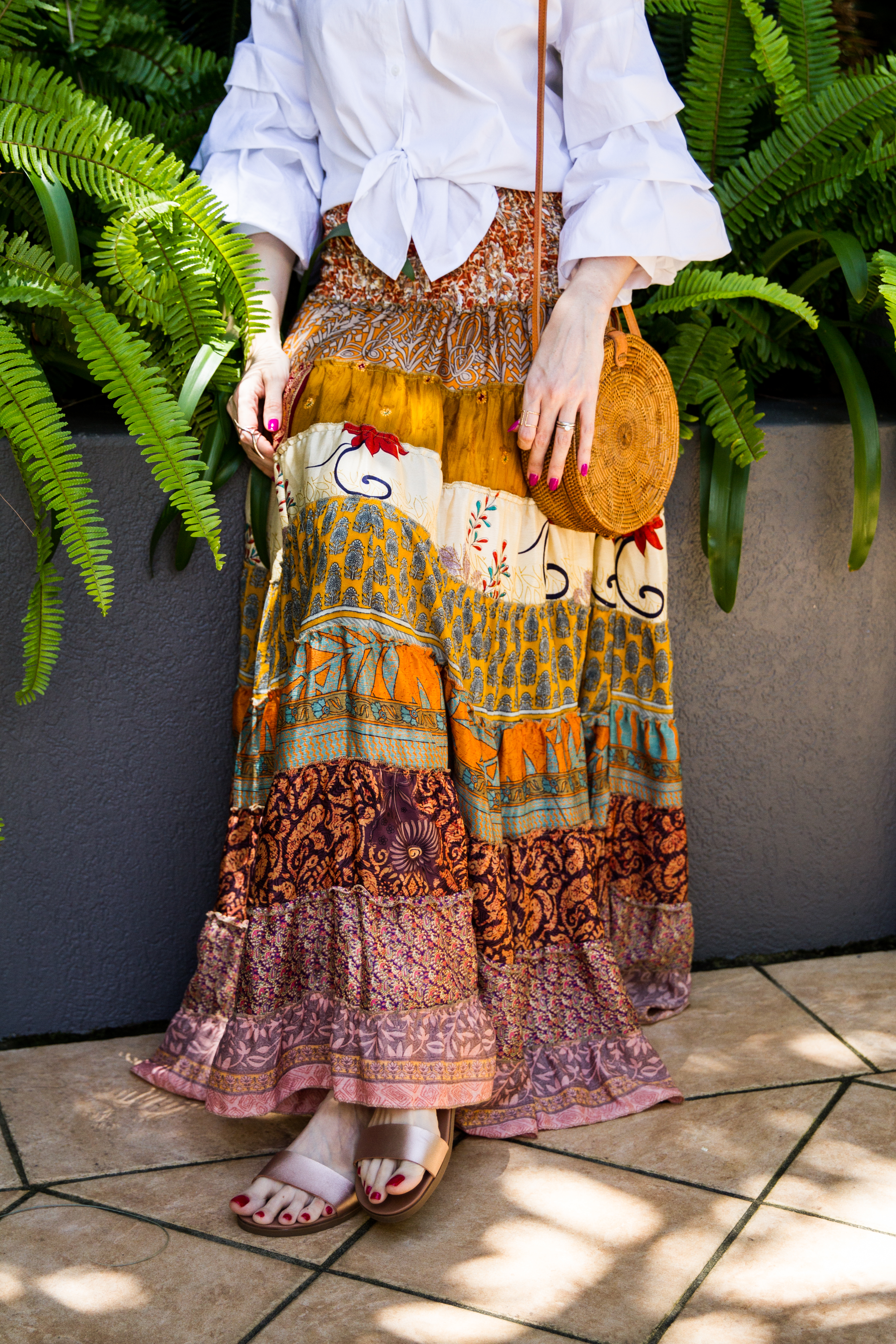 2. Befriend a volunteer: ask for a clothes rack!
When I explained my mission to one of the friendly volunteers at Northcote Vinnies, she promptly offered me a clothes rack. At first I resisted: it seemed a tad indulgent. After all, how many pieces could I possibly try on? Fast forward half an hour and this clothes rack was groaning beneath the weight of a dozen potential wardrobe items.
If a clothes rack isn't an option, ask a volunteer if you can store your stash behind the counter or in their back room while you continue browsing. Remember, the goal is to keep those hands free!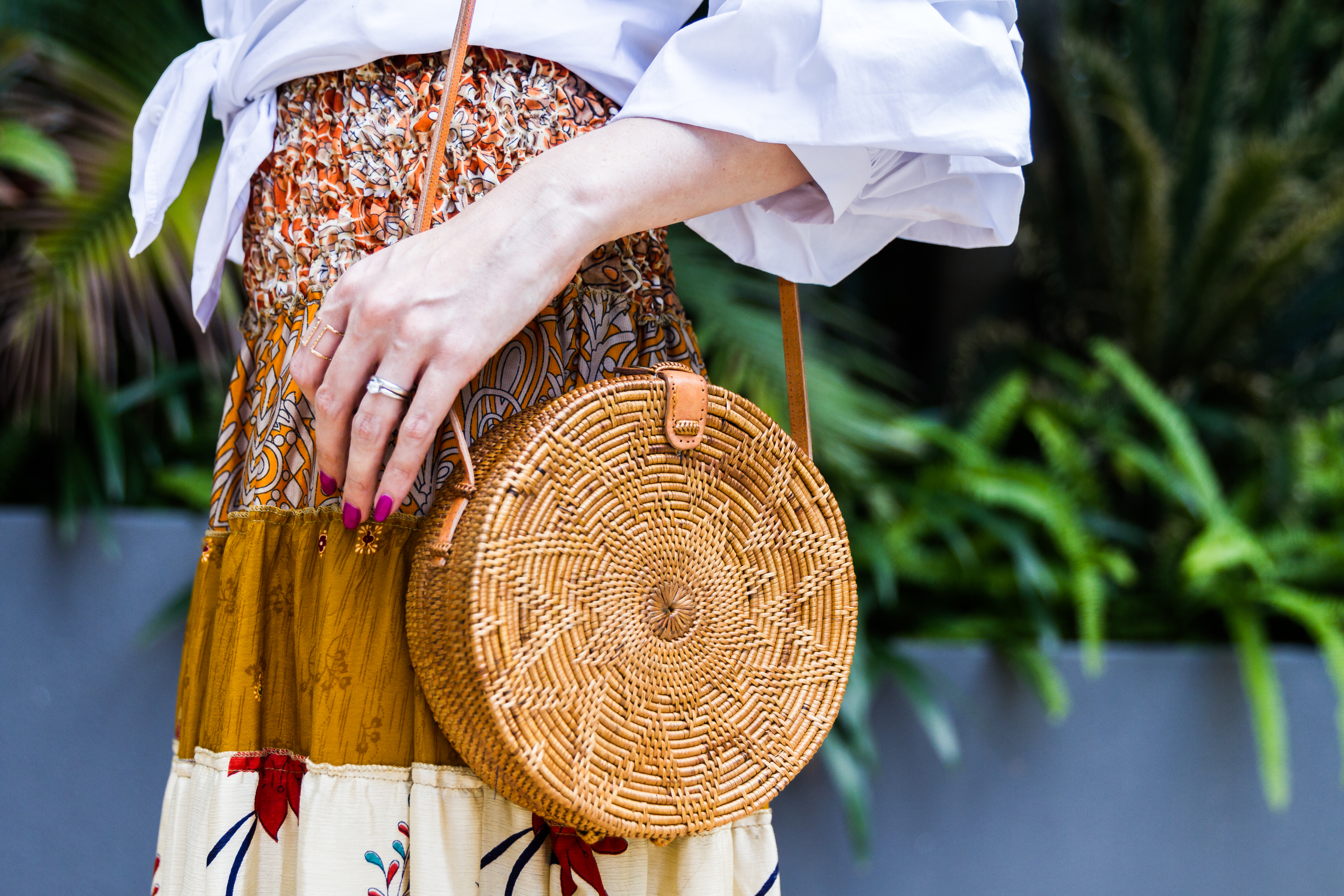 3. Methodically peruse the entire store
Yep, every inch of it. Op shopping 101: you can't flit from the blouse aisle to the handbags, fingering a few shiny things en route, and expect to strike gold. Successful thrift store shopping, where you come away with the makings of a half dozen fabulous outfits, requires methodical dedication. Flick through every pair of jeans, every dress and skirt. See something promising? Whip it out and inspect further. Still a fan? Excellent: sling it over that clothes rack.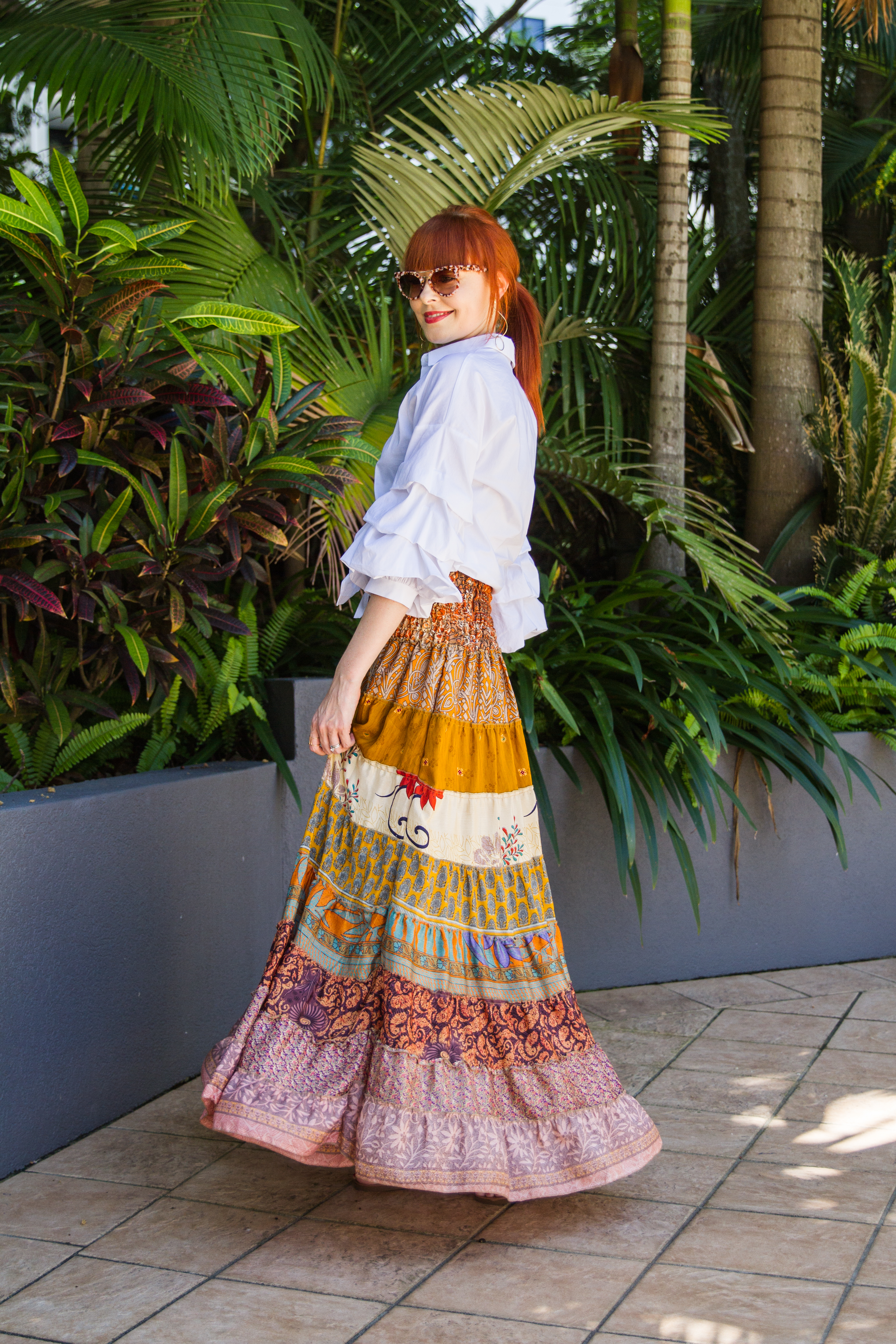 4. Apologise to the change room queue – you're going to be a while…
Once I had commandeered one of the change rooms at Northcote Vinnies, I would stick my head out every so often in order to smile apologetically at the unlucky woman waiting in line.
"Sorry, on a bit of a mission here – I might be a while!"
This tactic diffused any bad will, and even earned me a couple of admirers. As any diehard fan knows, the op shopping process cannot be rushed – and the change room phase is critical. Trying on a logo tee? Pair it with a wide leg pant or midi skirt you would realistically wear it with. Once you've whittled down your shortlist, I'd advise you to try on each piece again. Which leads into my next point…
5. Don't buy something average because it's only $8
Do you really love the cut of that navy cashmere sweater, or are you just chuffed that the internal label reads '100% cashmere'? Are those flared vintage Levi's flattering, or would a straight leg pair be more your style?
Remember, a beautiful and highly functional wardrobe is made up of killer pieces. Every. Single. One.
I'm ruthless now when it comes to clothes shopping. If I don't absolutely love the item, if it isn't one of the best examples of the genre I've ever seen, then I walk away. Even if it's buttery-soft cashmere and only cost $8.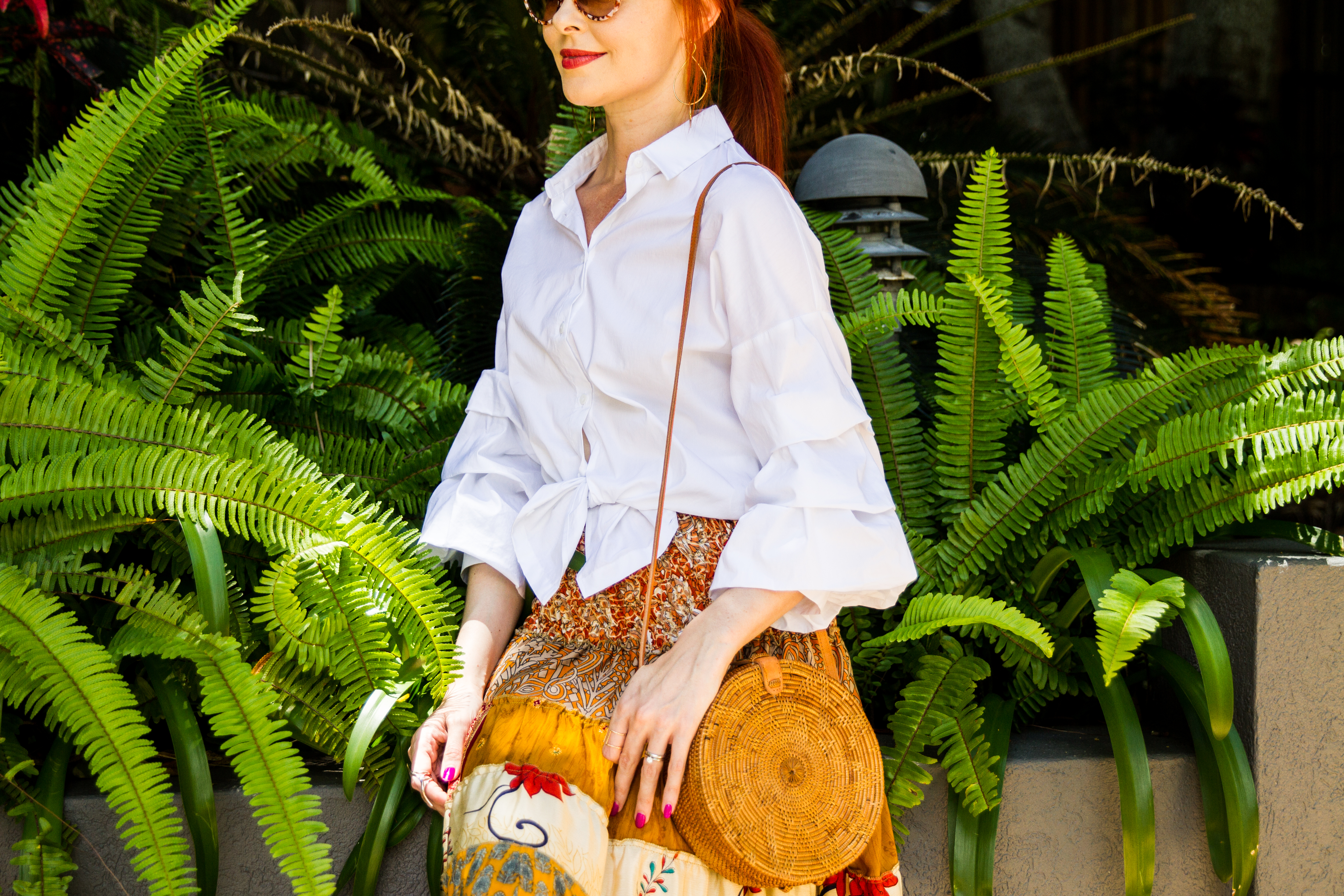 6. Rigorously check for stains and faults
So you've honed in on a few superbly flattering pieces that you simply cannot live without. Congratulations! But let's not dash to the cash register just yet. The penultimate step – and quite possibly the most important one when it comes to op shopping – is checking your chosen items for stains and faults. Does that white linen blouse have subtle yellow discolouration under the arms? Is your merino wool turtleneck threadbare along the seams?
No? Then hit up that cash register, remembering to thank the kind volunteers for all their help.
As you stride out into the stormy afternoon, parched and wishing longingly for an umbrella, bask instead in the glorious new wardrobe tucked snugly under your arm. Change from $50? You've gotta be happy with that. 🙂
Pieces I bought on my Vinnies Victoria shopping spree:
Tiered silk skirt (pictured) – $10
Pink and white logo tee – $6
Pink v-neck tee – $5
Tartan checked shirt – $7
Striped cotton top – $7
Boho fabric bag – $7
Kate Spade for Qantas zip pouch – $2
PHOTOGRAPHY – Sharleen Christie
SKIRT – Vinnies Victoria
SHIRT – Zara
SANDALS – Betts
BAG – Bali markets
SUNGLASSES – Prada
EARRINGS – Natasha Schweitzer