The holidays are finally here, and I couldn't be more excited! With Christmas and New Year's on the horizon, jolly good times are in order – meaning it's time to get that festive wardrobe sorted. Here's my guide to creating memorable holiday outfits, whether you're unwrapping pressies beneath the Christmas tree, shimmying to Beyonce on NYE or sailing cocktail-in-hand into January and beyond. Festive dressing never looked so good.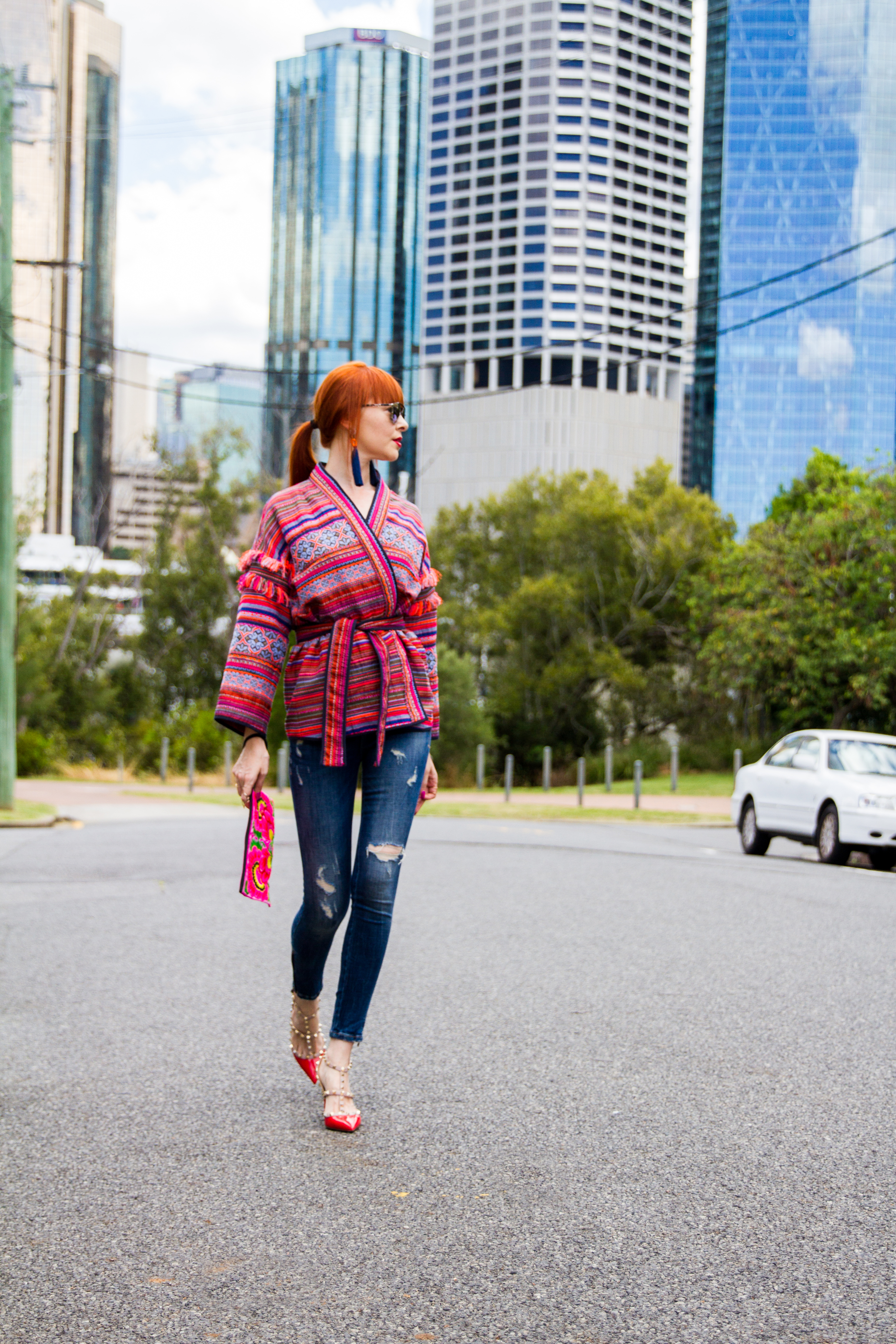 Bright on bright
Sure, you could go all muted for the holidays, but whoever had a ball wearing head-to-toe dove grey? When it comes to unforgettable festive dressing, I'm an advocate of the riotous use of colour.
I feel strongly about this.
After all, the Christmas season is a time for merry celebration – so let that merriment infuse every aspect of your outfit. Now's the time to layer violet and teal and crimson for the jolly hell of it. And while you're at it, why not toss some fuchsia and sunny yellow into the mix in the form of a glamorous accessory?
Admit it, you feel festive already.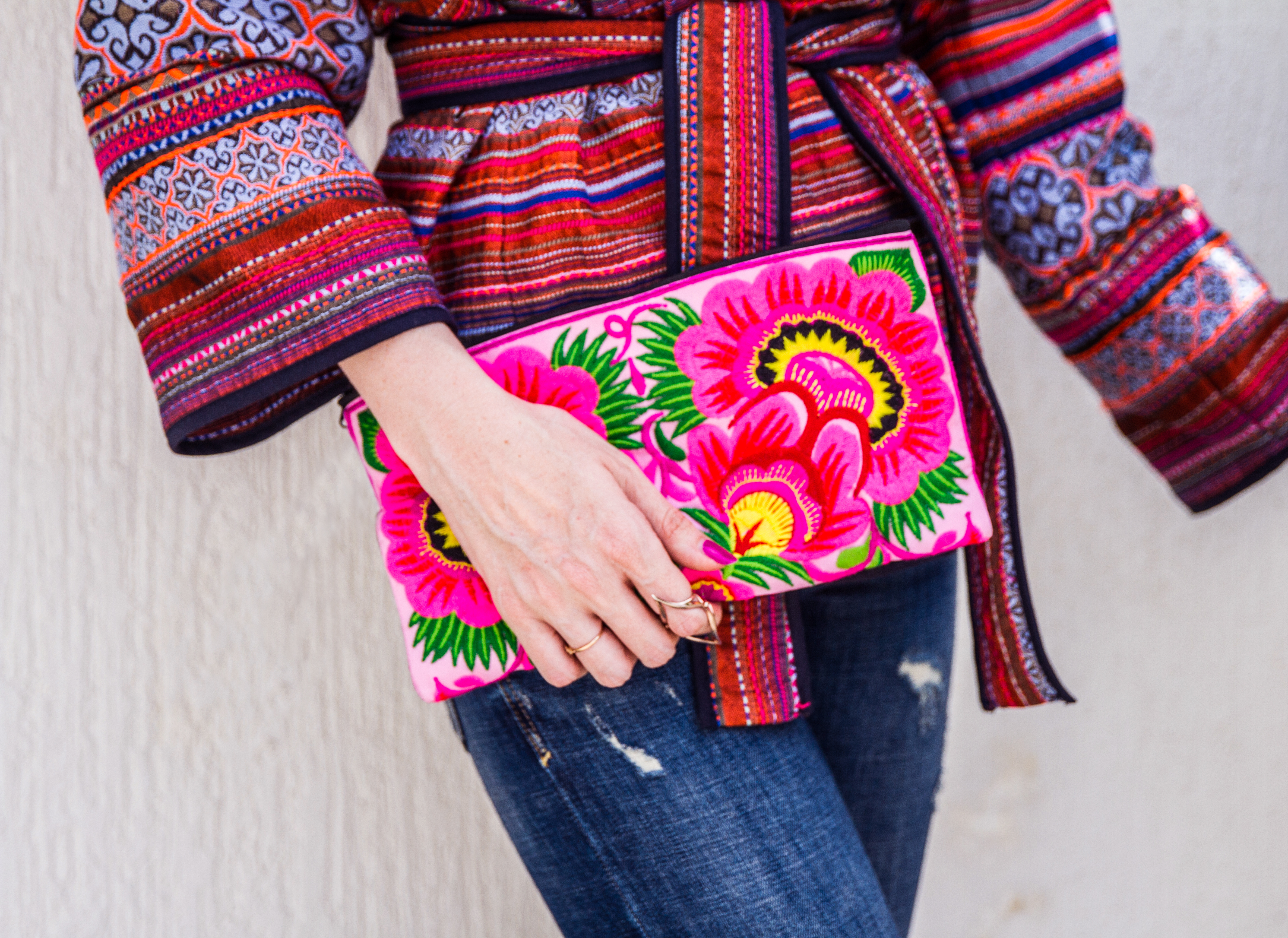 Play with texture
Which would you prefer: canned tomato soup, or the haunting depths of a traditional French bouillabaisse? Option two, am I right? Texture adds depth to an outfit in the same way that a chef coaxes beauty from a classic béchamel sauce.
Whether you're making merry in Caloundra or Calgary – at the beach or in ankle-deep snow – successful festive attire exudes warmth and joie de vivre.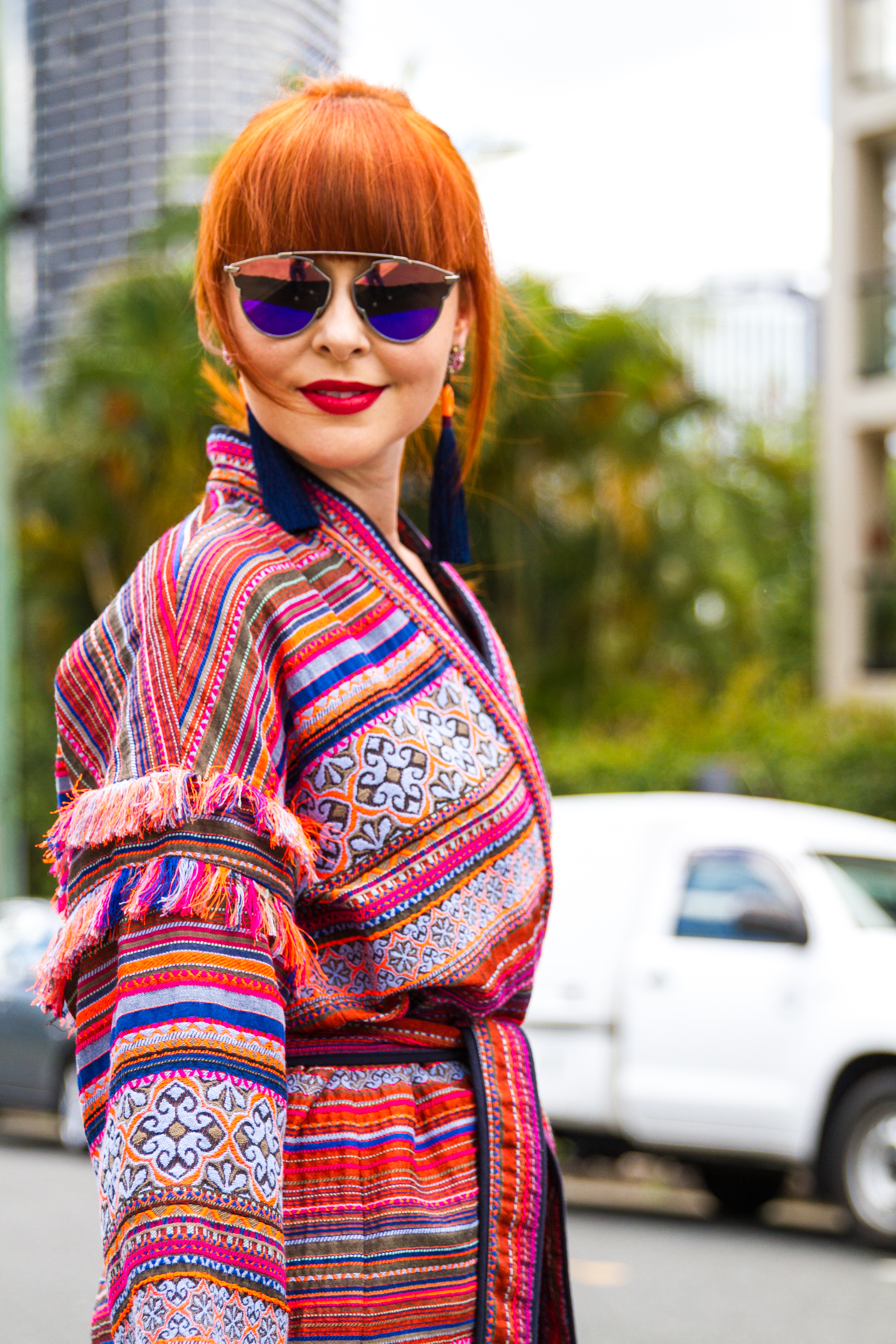 Experiment with layering embroidery, fringing, patent leather, metallic accents, gold hardware… Isn't it fun? When you think you've reached peak merriment, sling on a statement earring or ring – or for New Year's, a sequinned anything. When it comes to festive dressing, more really is more.
Exuberant accessories are your friend
If you follow this blog, you'll know that I harp on about the transformative power of a great accessory. A statement heel, jewel or bag – the sort that thrills you so deeply you can't help but display it in your bedroom as if it were an heirloom – now that's a Christmas present worth grinning about.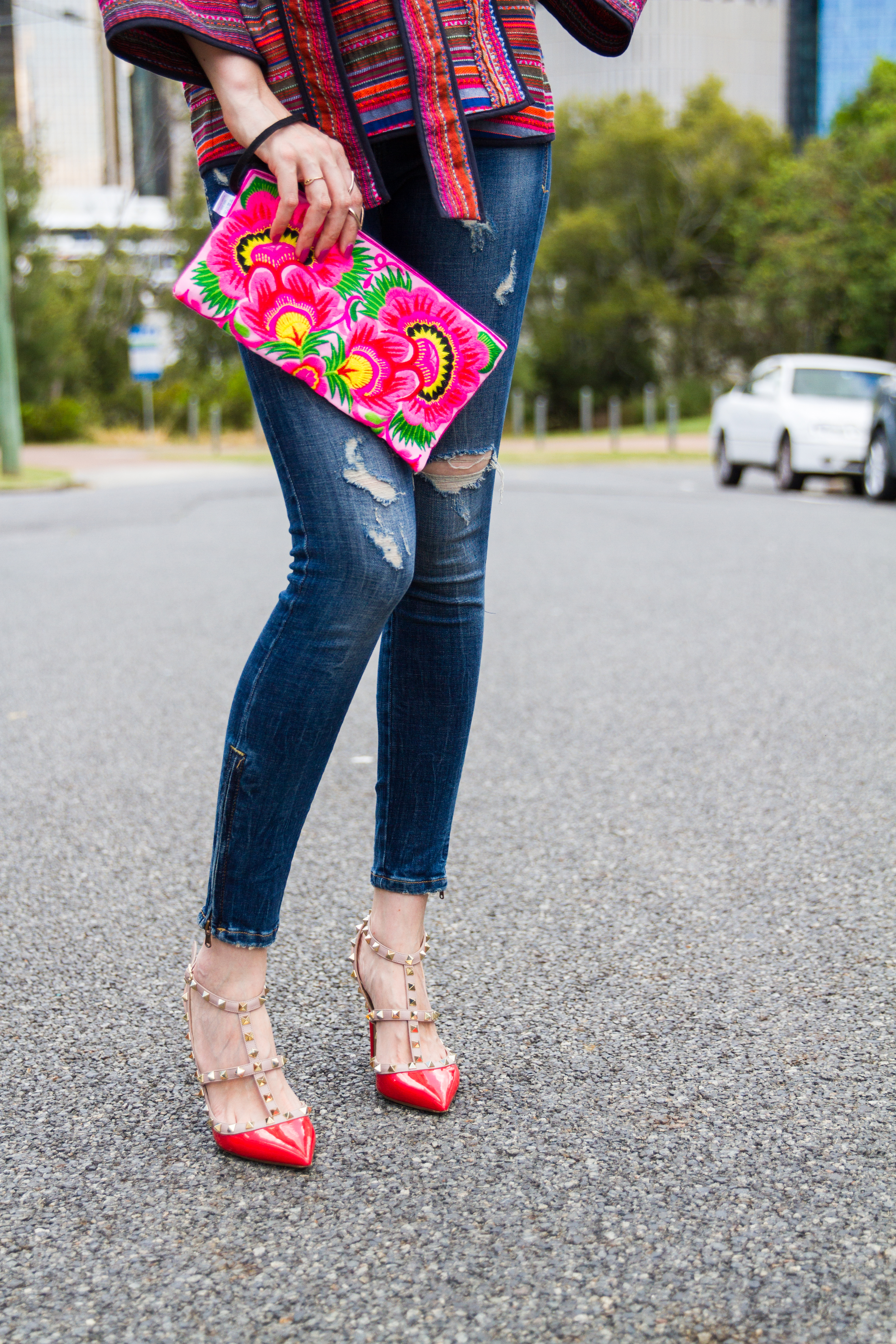 Happily, statement accessories don't have to cost the earth. I picked up this wonderful embroidered clutch at a market in Bali for $15 – and I can't help but smile every time I look at it. The stunning tasselled earrings I'm wearing clocked in at under $30 (they're from Zara, where else?).
Of course, if you have an especially generous family member, or if you've been saving up for those Boxing Day sales, then by all means go all out. As I've written about here, these Valentino heels very nearly cost the earth. But they are one of the most cheering pieces in my wardrobe.
And here concludeth the festive lesson!
To everyone who has followed The Dressed Fork this year – both new friends and old – thank you so much for your support. It really does mean the world.
Wishing you all a stylish Christmas and a brilliant New Year!
Antonia xo
PHOTOGRAPHY – Sharleen Christie
OUTFIT – Zara
HEELS – Valentino
SUNGLASSES – Dior
BAG – Bali markets