When K and I missed out on buying an apartment earlier this year that was within walking distance of Brisbane's Gerard's Bistro, it was a wounding blow. I had already envisaged our date nights at this chic Middle Eastern restaurant: how we'd stroll arm-in-arm down buzzy James Street and waft into the stylish bistro, before being led to our favourite cosy table and plied with an abundance of superb food and wine.
Over the years I've had so many brilliant times at Gerard's it's difficult to keep track. There was my raucous Masters celebration at the bar table inside, the boozy laneway dinner with friends that blazed into the wee hours at Gerard's Bar next door, the recent Moorooduc Estate wine dinner with its enlightening food and wine pairings and sense of care—dare I say it, love—the staff lavished on the event.
And there's been a host of excellent lunches and dinners in between.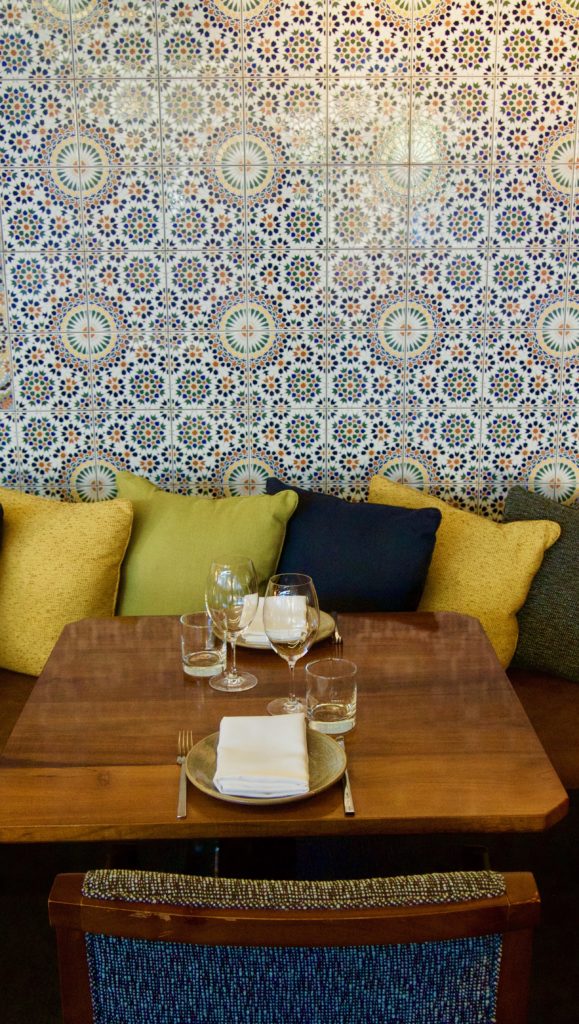 When K and I moved back from Melbourne earlier this year after four years of superlative southern eating, I was itching to see whether Gerard's would still excite me in the way that it had. Melbourne's dining scene is famously world class, and K and I had hit it hard.
Could a Brisbane restaurant compete with the Cutler & Cos, the Rockpools, the Movidas and Flower Drums?
I hoped so, but I wasn't sure.
Fortunately, Gerard's young-gun chef, Ben Williamson—who nabbed Chef of the Year in the 2017 Queensland Good Food Guide—is creating some of the most distinctive and delicious food I've tasted anywhere. His largely Middle Eastern cuisine is punchily modern and elevated by unexpected ingredient pairings that are revelatory in their flavour and texture.
There's a sense of bravado in Williamson's food, of charged energy, that lets you know you're in the hands of a master. It's as if he's communing directly with your tastebuds, snapping them out of complacency so that they're forced to sit up and pay attention. That's not to say dining at Gerard's isn't a relaxed experience. It absolutely is.
But as with any great restaurant, attentiveness is amply rewarded.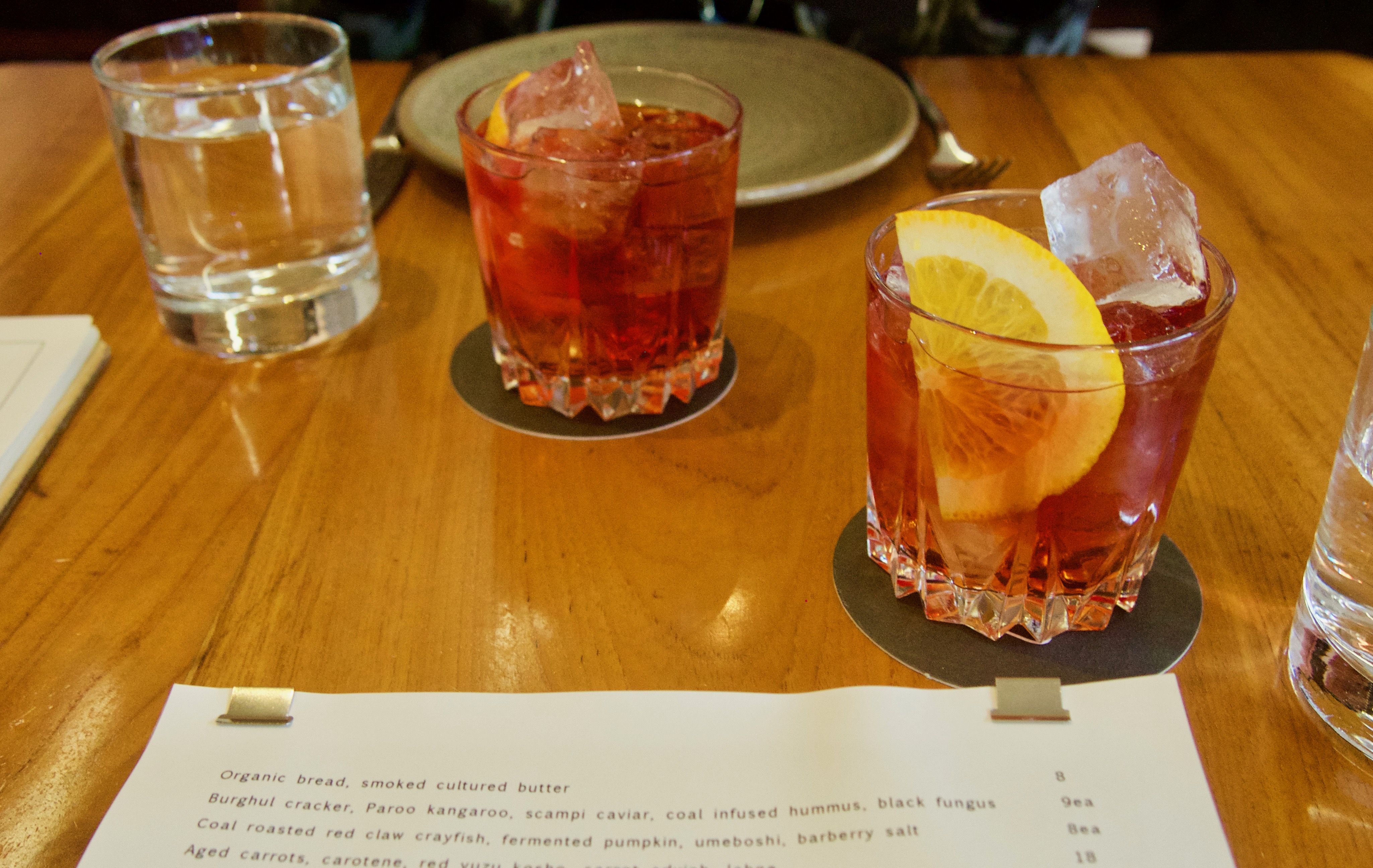 Let's rewind several weeks to the sneaky midweek lunch Mum and I enjoyed here—designed to lift me out of the doldrums of my PhD.
After a spot of shopping at Samantha Ogilvie and Maryon's, two of my favourite stores on James Street, we arrive famished and are seated at a plush cushioned bench. The décor—all Moorish tiles, earthy fabrics and geometric wood—is glamorous and inviting, the waiters warm yet professional, and the negronis strong (although I prefer a single spherical ice cube over a glut of smaller cubed ones).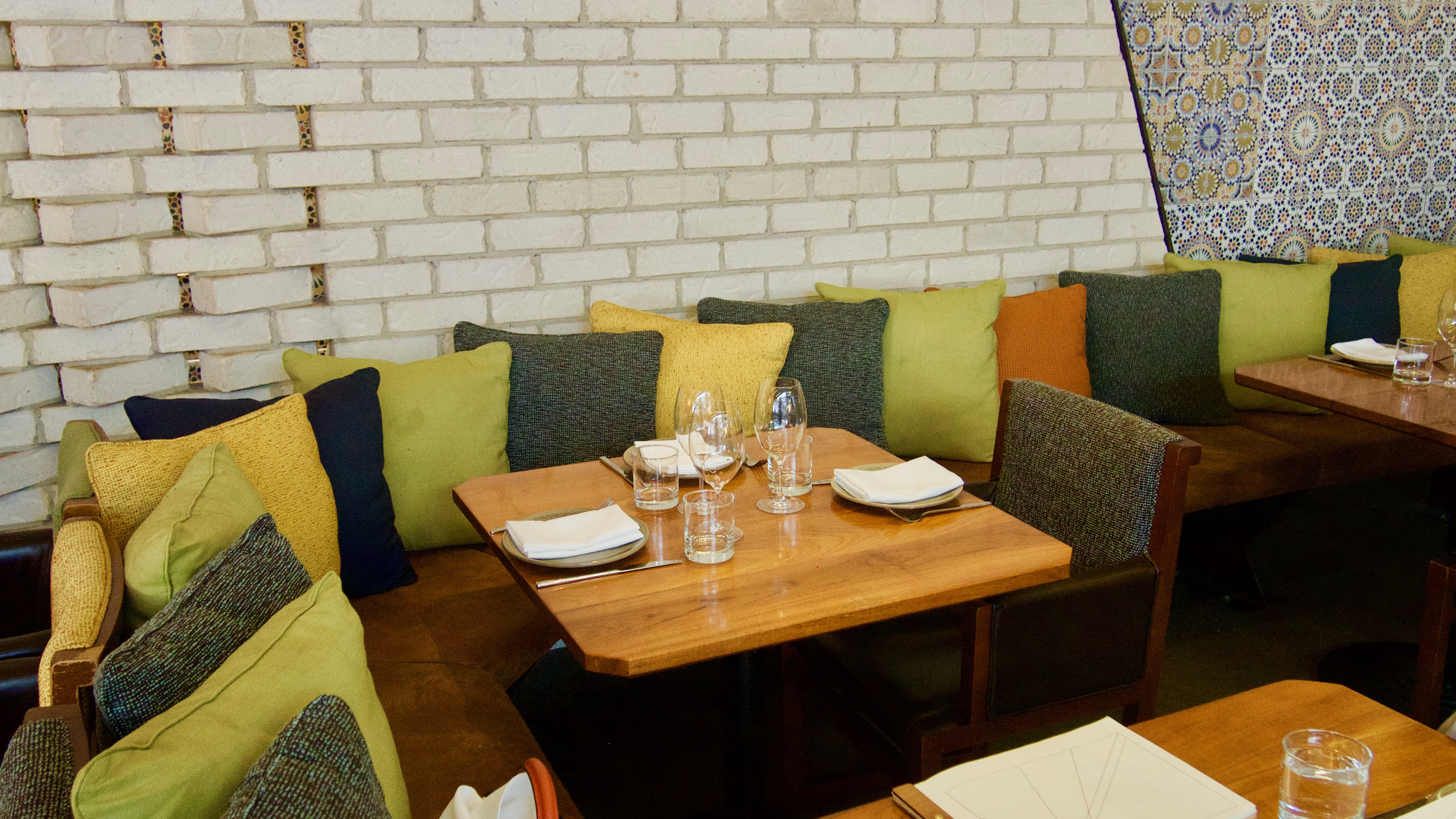 The menu is mouthwatering in its scope. I read it slowly, the way I've observed Mum read menus all my life—as if they were novels with nuanced points-of-view. The latest dining trends leap from the page: smoked butter, fermented yoghurt, pickled and preserved everything.
It is the sort of menu where I truly do want to order everything.
Though it is an unfortunate trait for a restaurant critic, I am a creature of habit. Memory of the slow-roasted wagyu brisket I demolished recently is still haunting me; I am physically unable to order anything else. Thankfully, given that the dish serves two, Mum is as eager as I am.
As with most restaurants these days, the menu is designed for sharing. We order the redclaw crayfish to start, and the grilled broccolini with kale and the aged carrots to accompany the beef. Then we sit back and pore over the wine list while our negronis work their magic.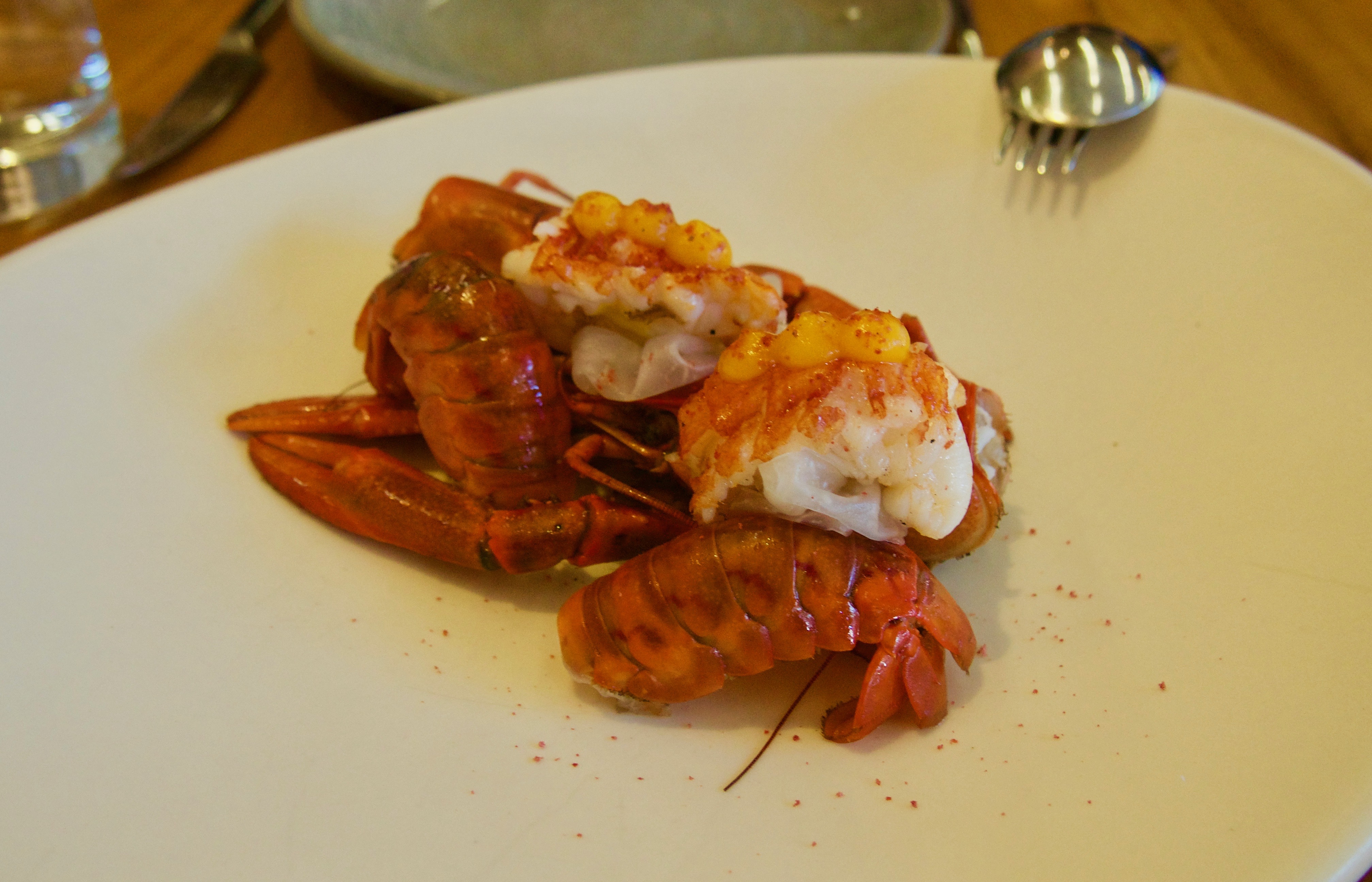 Our entree arrives. The freshwater Maleny crayfish, roasted lightly over coals, is accompanied by pickled kohlrabi, fermented pumpkin and barberry salt. The lifted acid from the pickles marries well with the earthiness of the pumpkin and the juicy, beautifully sweet seafood. It's a harmonious dish of balanced textures and flavours—the sort of thing I could eat all day.
After finishing my negroni, I order a glass of Sicilian red (a decision I will regret later when I attempt to return to my PhD). At the time, though, it seems like a swell idea. The 2015 Pietradolce Etna Rosso is silky and delicate, with a beguiling minerality.
Sicilian reds are becoming a thing with me.
If you haven't explored this earthy wine region, I suggest you hit up a quality bottle shop or well-stocked restaurant. Sicilian reds will swiftly become a thing with you, too.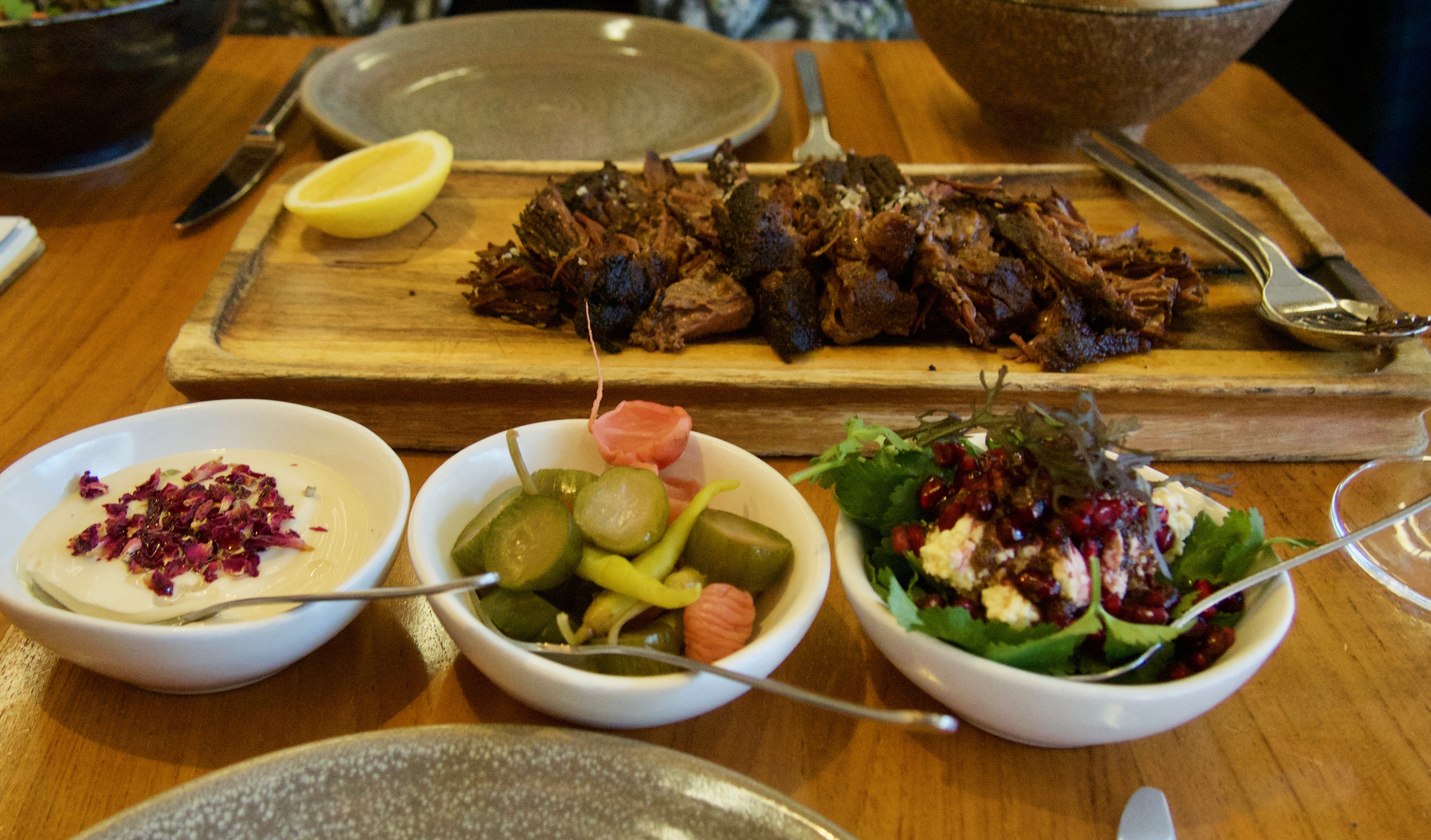 Sound the trumpets, it's time to devour some wagyu! The brisket arrives in its slow-cooked, shredded glory. It's served with kishk yoghurt (a yoghurt made from cracked wheat and fermented milk that has a striking depth of flavour), house pickles, and a herb, fetta and pomegranate salad. Our vege dishes arrive too, but Mum and I have our eyes on the prize. Mum serves herself as I watch on, practically drooling. Finally it's my turn. I scoop up a heap of the melting beef, drizzle it with lemon and pile on the sides. Then I take a large, slow bite.
It's so brimming with goodness, I could almost cry.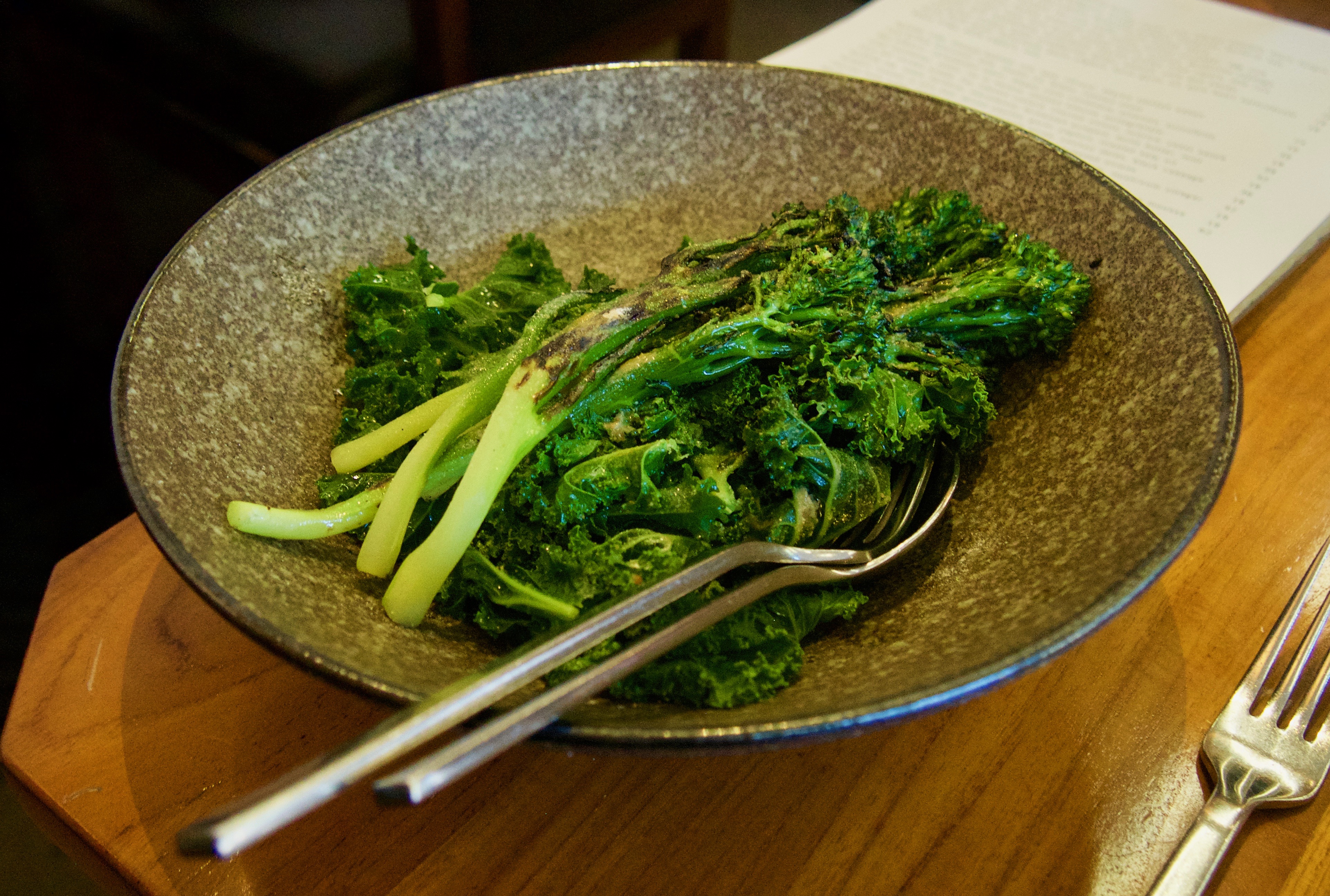 The coal-grilled broccolini with kale is the perfect accompaniment. The acidity of the tasty greens cuts the fat of the meat perfectly. The only dish that doesn't sing, in fact, is the carrots. They've been slow cooked and then dehydrated, so their texture is chewy and strange. But there's so much wonderful food in front of us that it doesn't matter.
Mum and I plough on like champions, dipping the last of the wagyu in the remaining smear of yoghurt. I'm horribly full, yet entirely content. And best of all, I haven't thought about my PhD in over an hour.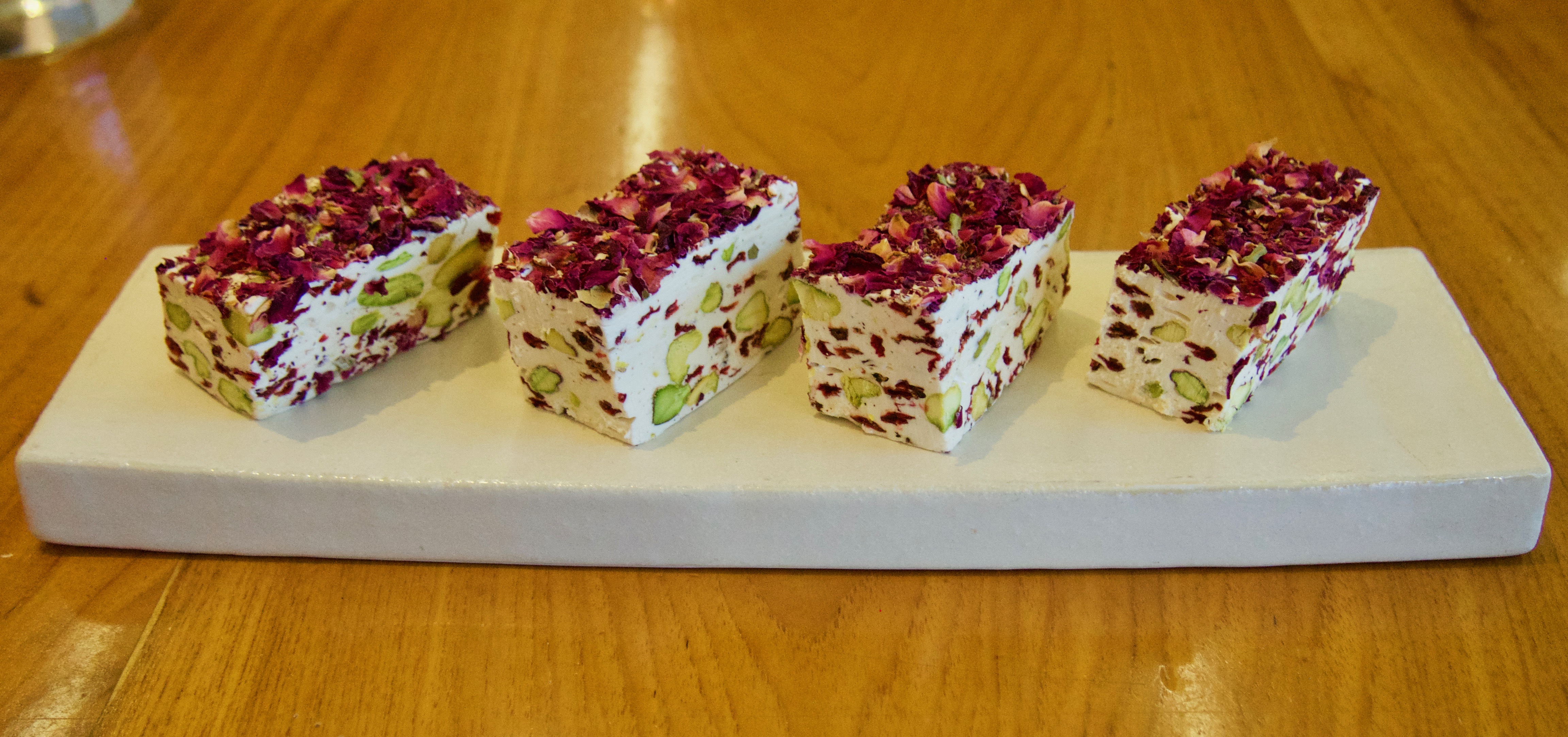 Do we really need the white chocolate, pistachio and rose nougat that we order for dessert? Of course we don't. But that's never stopped us before, and it sure as hell isn't going to stop us now. In fact, alongside a soothing pot of peppermint tea, the nougat seems to somehow settle my stomach. Through some sort of alchemic magic, it functions as a digestif.
Happy days.
So what makes Gerard's Bistro a game-changer in the Brisbane dining scene? Ben Williamson's food is cutting edge and utterly delicious, but he's not a chef to rest on his laurels. Nor is the team behind the restaurant. The evolution of Gerard's over the past four years is a testament to the passion and vision of the Moubment Group. If you're travelling to Brisbane on holiday, or if you have the pleasure of living here, you need to book a table at Gerard's Bistro quick smart. I'm already planning my next visit.
xo